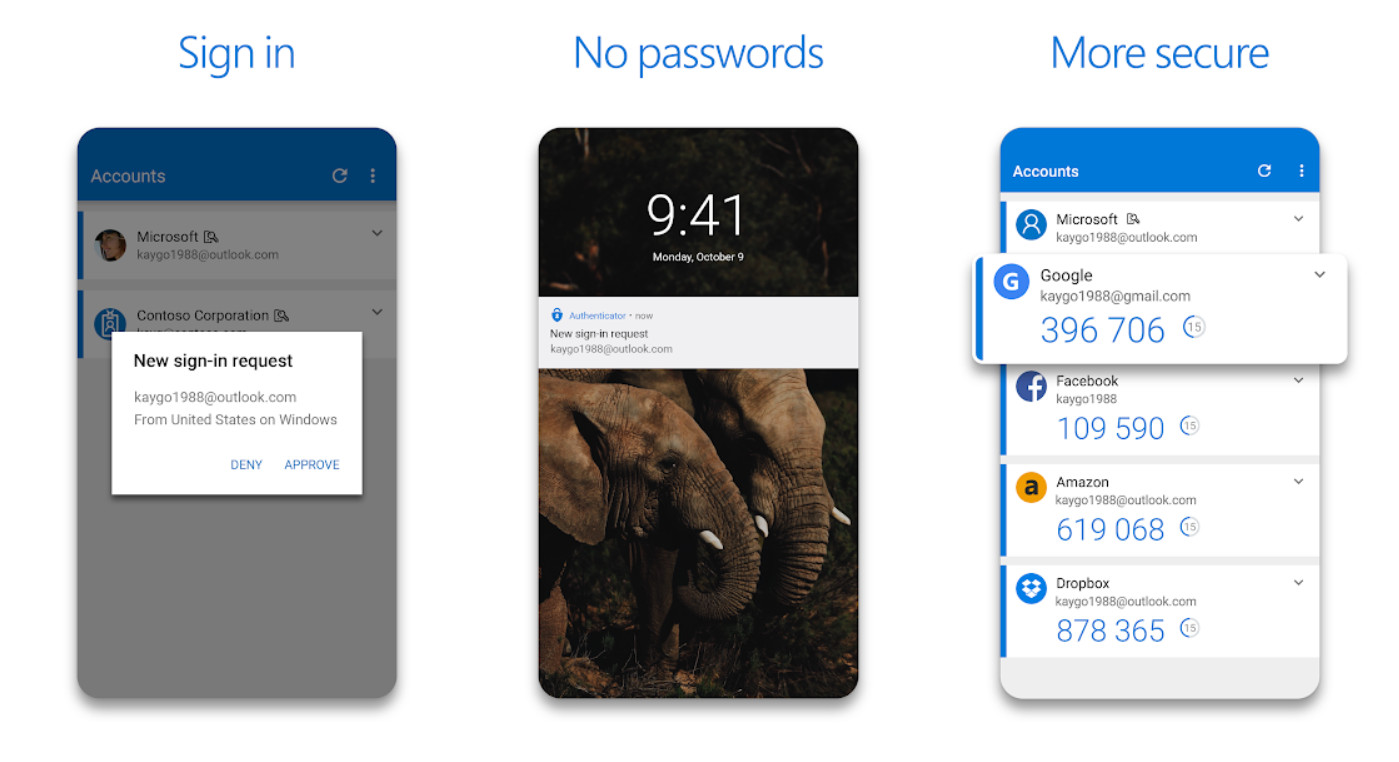 Microsoft has released a new update for its beta version of Microsoft Authenticator apps for Android devices.  The app lets users sign-in in a fast and secure way to your personal Microsoft account without using a password.
When you try to login to your Microsoft Account on the web, you'll be able to select "use an app instead". After you select the option, you will receive the push notification on your mobile device. After unlocking your device using pin or fingerprint, you can approve this authentication for successful login.
The app has now been updated in the Google Play store to version 6.2.26. The update brings the following improvements:
New Look. Your account is now shaded grey if it isn't set up for identity verification, and is only used to access organizational resources.
Changes to ensure the app is compliant with the GDPR (General Data Protection Regulation) directive
Battery optimization fixes
You can update the app from the Play Store here.