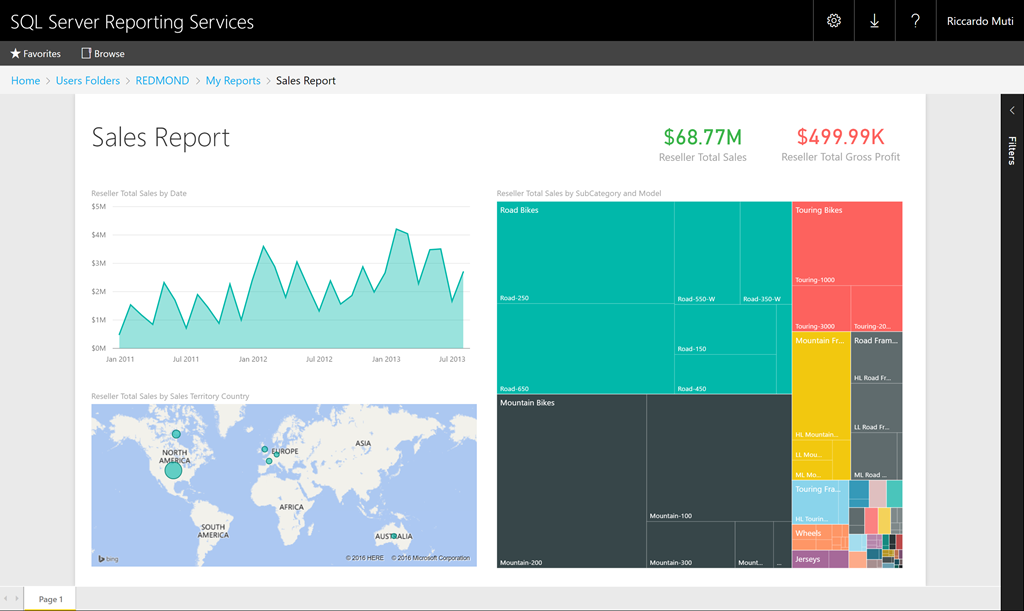 Microsoft today announced the Technical Preview of Power BI reports in SQL Server Reporting Services. This Technical Preview is a pre-configured Virtual Machine in the Azure Marketplace. The VM includes everything you need, even sample reports and data, making it quick and easy to give it a try. Also it supports Power BI reports that connect "live" to Analysis Services models – both Tabular and Multidimensional (cubes).
With this solution, you'll be able to
Visually explore data and create an interactive report using Power BI Desktop
Publish that report to an on-premises report server (SQL Server Reporting Services)
Share the report with your coworkers so they can view and interact with it in their web browsers
Learn more about it here.