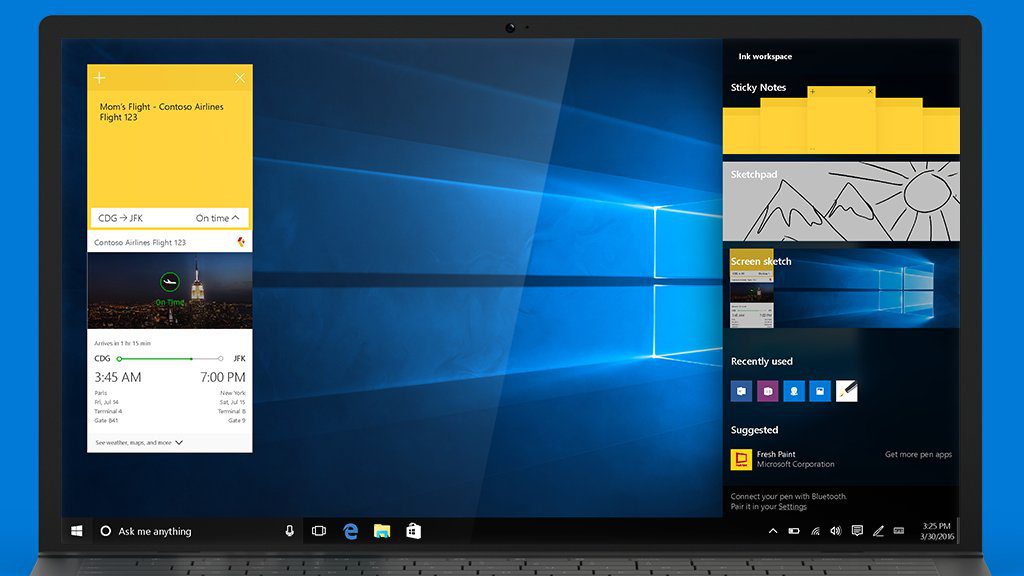 At Build 2016 developer conference, Microsoft announced the upcoming Windows 10 Anniversary Update. This will include several new features and one of them is the new Windows Ink platform.
Windows Ink – Recognizes text written using Pen and Cortana will make decisions based on it. For example, write Call mom at 9pm on sticky notes, Cortana recognizes that you wrote a reminder and adds a reminder by itself.
Ink workspace allows you to access your recent inking activities.
With the new Windows Ink, you can use the pen, your fingertip, or both at once.
Adobe apps, Office apps, Maps and more apps will support this new Windows Ink platform.
It is open to developers for integrating in their apps.