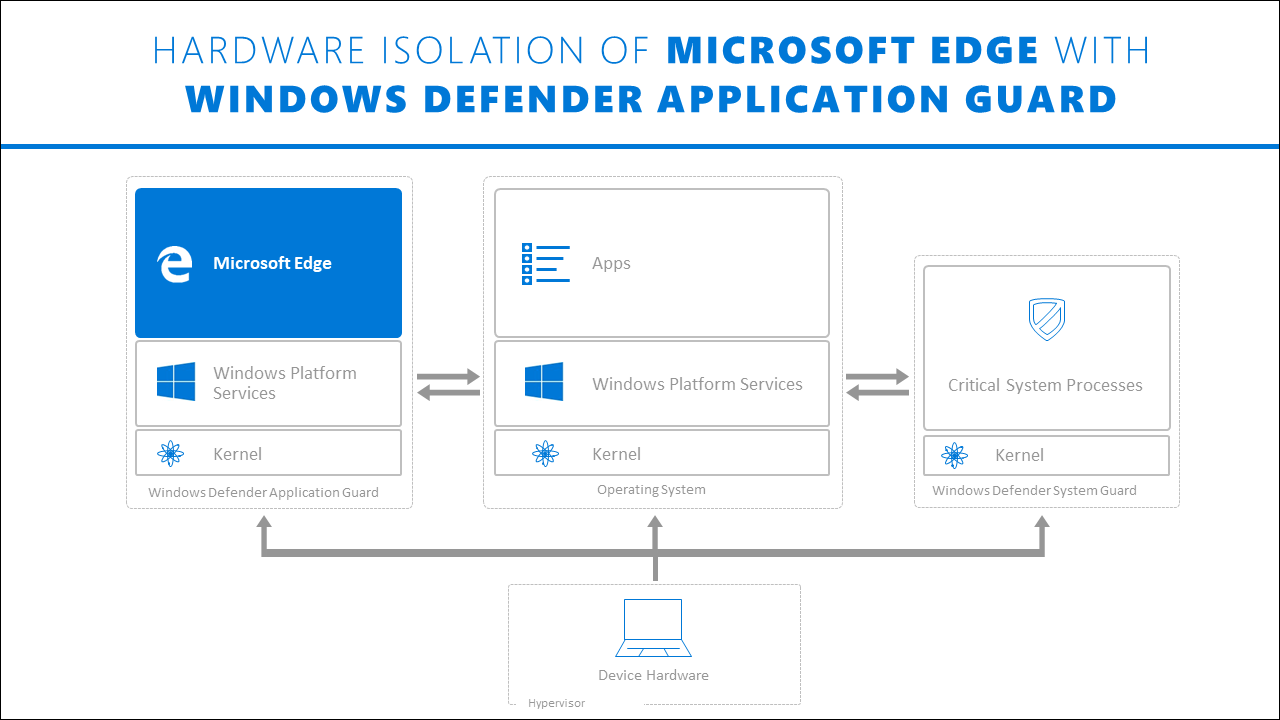 Windows Defender Application Guard helps IT admins to isolate enterprise-defined untrusted sites, protecting their company while their employees browse the Internet. With the release of new Windows 10 RS4 Build 17120 for Insiders in the Fast ring, Microsoft is introducing new improvements for Windows Defender Application Guard based on the feedback from its customers.
First of all, they have made significant improvements to the performance of Application Guard. Especially, they have reduced the launch time by making the start process lighter and faster. Second new feature they announced today is one of the most requested feature from enterprise users. Previously, users can only download files from within WDAG to the host. With this release, users can turn on a feature to download files from their WDAG browsing session onto the host file system. This feature will be available to Windows 10 Enterprise edition users and admins can enable this for their users. With this feature, users can open all the files they downloaded on the host.
The files from Application Guard will be saved in a folder called "Untrusted files" nested inside the Downloads folder. This folder is created automatically when you first download a file from Application Guard after enabling the policy.
In addition to the above, Microsoft has also updated the Windows Defender System Guard. They are improving the platform security with memory integrity by default and bringing a born secure device promise to our user base. Learn more about it here.