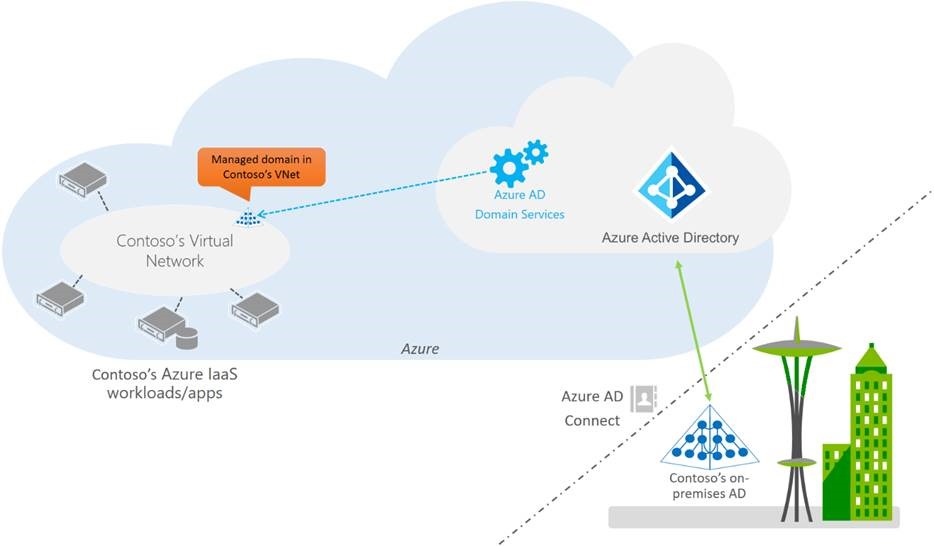 Last October, Microsoft announced the public preview of Azure Active Directory Domain Services. Azure Active Directory Domain Services lets you join Azure virtual machines to a domain without the need to deploy domain controllers. Users sign in to these virtual machines using their corporate Active Directory credentials and access resources seamlessly. To more securely administer domain-joined virtual machines, you can use Group Policy to apply and enforce security baselines on all of your Azure virtual machines. You can use Azure AD Domain Services to lift-and-shift many on-premises applications to Azure.
Microsoft today announced the general availability of Azure AD Domain Services. Microsoft highlighted that over 5700 Azure AD tenants tested the service providing feedback during the preview phase. Microsoft added several enhancements based on the feedback including the following,

Secure LDAP access to your managed domain, including over the internet (even from Amazon Web Services!)
Enable 'AAD DC Administrators' to configure DNS on their managed domain.
Enable 'AAD DC Administrators' to create custom organizational units (OUs).
Read more about it here.