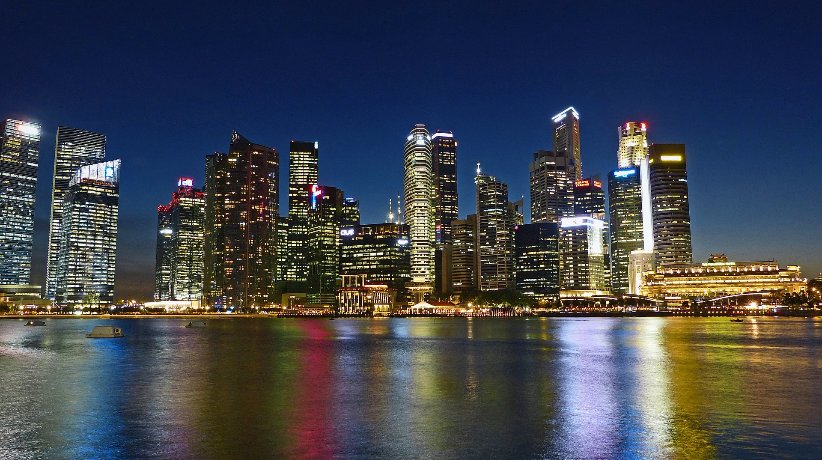 Microsoft Accelerator is a global initiative built to empower startups around the world to build great companies. Microsoft works with later-stage startups to provide the tools, resources, connections, knowledge and expertise they need to become successful companies. Their goal is to help startups mature into enterprise-ready companies by scaling every aspect of their business.
After three months of rigorous recruitment, Microsoft yesterday announced the 14 market-ready startups selected to join their Shanghai Accelerator program. Hsiao-Wuen Hon, Corporate Vice President of Microsoft, Chairman of Microsoft's Asia-Pacific R&D Group, and Managing Director of Microsoft Research Asia commented the following regarding the new batch,
"Innovative technologies like cloud computing, big data, AI, machine learning and IoT are driving digital transformation across the world and bringing new challenges and opportunities to every industry. Through Microsoft Accelerator Shanghai, we will share our advanced technologies, resources and experiences, and help more startups achieve more."
Find the list of startups below.
SchoolPal Online (Hangzhou) Technology Corporation provides a complete SaaS information solution for education organizations. Equipped with Artificial Intelligence and Data Mining technologies, SchoolPal's products cover ERP systems, learning management systems and online marketing tools. The company's team is composed of graduates from Cambridge and experienced talent from Baidu and Alibaba. xiaobaoonline.com
Caicloud Technology leverages container technology and Google-like large-scale clustering techniques to build an elastic, agile, and intelligent Cloud management layer that runs anywhere (on-premise, public clouds, or in a hybrid way). Founding members are ex-Googlers. www.caicloud.io
Ruff is an operating system designed for IoT application development. Ruff currently supports more than 50 chipset series and major development boards, like Raspberry Pi, Intel Edison, etc. Ruff is not only suitable for rapid prototyping, but also for real world mass production environments. www.ruff.io
EasyOps technology (Shen Zhen) Co. Ltd. provides one-stop application management solutions covering continuous delivery, continuous deployment, operation automation, application monitoring and more. www.easyops.cn
Hangzhou CloudBrain Technology Co. Ltd provides Artificial Intelligence (AI) cloud services to enterprises. CloudBrain's team is made up of experts in both China and the Silicon Valley. The company assists enterprises with transforming their big data into profits. www.cloudbrain.ai
BIGSEC helps enterprises increase their risk detection rate and prevention capabilities when facing Spam Bots, Online Fraud, Web Scraping, and Network Hijack etc. Behavioral intelligence enables BIGSEC to identify the risk through data-backward, malicious behavior and user portraits. bigsec.com
JUPITER INC. Yinchengku is the "Alipay" for enterprises, particularly for SME: the company provides services in integration of third-party payment, cash management and supply chain financing to enterprises. For the past 2 years, Yinchengku, allied with most tier 1 internet financial service platforms, has provided over 35 billion RMB of banknote to the market, making it the leading B2B banknote service company in China. www.yinchengku.com
iCubicVR Technology Inc focuses on providing automatic cloud VR video processing that is compatible with different types of  VR capture devices. With iCubicVR's self-developed technology on computer vision and graphics, 3D VR videos can be automatically generated. Current VR companies can only generate 10% of videos while 90% stitch process is manually converted, which results in much higher costs. http://www.icubicvr.com/
Minieye contributes to lead change in the auto industry by utilizing cutting-edge computer vision technology and providing visual perception system for vehicles. Minieye follows a development project on Advanced Driver Assistance System (ADAS) funded by the MDA of Singapore government. www.minieye.cc
Shanghai EasyRetailPro Tech, founded in 2015, provides Social CRM and Marketing Cloud SaaS for retail brands. Precise Touchpoint + Target marketing. www.ezrpro.com | www.easyretailpro.com
The Shanghai G2link Network Technology Co., Ltd. team uses information technology to construct an urban joint distribution platform, which employs IoT and Big Data techniques to achieve digital and smart logistics. Integrating the professional warehouse operation and distribution partners into G2LINK, the company provides volume-based service for owners of cargo. The three products are Urban Joint Distribution Center, Digital Park and Urban Trucks Monitor System.
Lavector Technologies LLC employs real-time image recognition and predictive analytics to empower business clients' interactive marketing capability with AI technology. Lavector's current SaaS product offers an innovative workflow for marketers to gain real-time consumer insights, plan automated social media campaigns and benefit from predictive-based social CRM systems. The company currently serves over thirty enterprise clients in the FMCG, retail, automotive and entertainment industries. www.lavector.com
Suzhou Beyondcent Software Co., Ltd.'s BoCloud provides professional cloud computing service for enterprise customers, focusing on PaaS technology. BoCloud helps enterprises achieve private hybrid Cloud Architecture of IT system and automatic maintenance, to realize the unification of multiple resources management. The company's core management team comes from the ISCAS, Microsoft, Ali cloud, HUAWEI. BoCloud has a number of independent intellectual property rights in the IaaS/PaaS/Automation Maintenance field. www.bocloud.com.cn
Shanghai Kyligence Information Technology Co. Ltd's Kyligence offers an intelligent platform and product built on Apache Kylin™ for providing business analytics solutions. Kyligence was founded by core Kylin PMC members from eBay, IBM, Microsoft, Morgan Stanley. The company provide all-around IT consulting services: from website development on a global computer network to SAAS consultancy. http://kyligence.io/