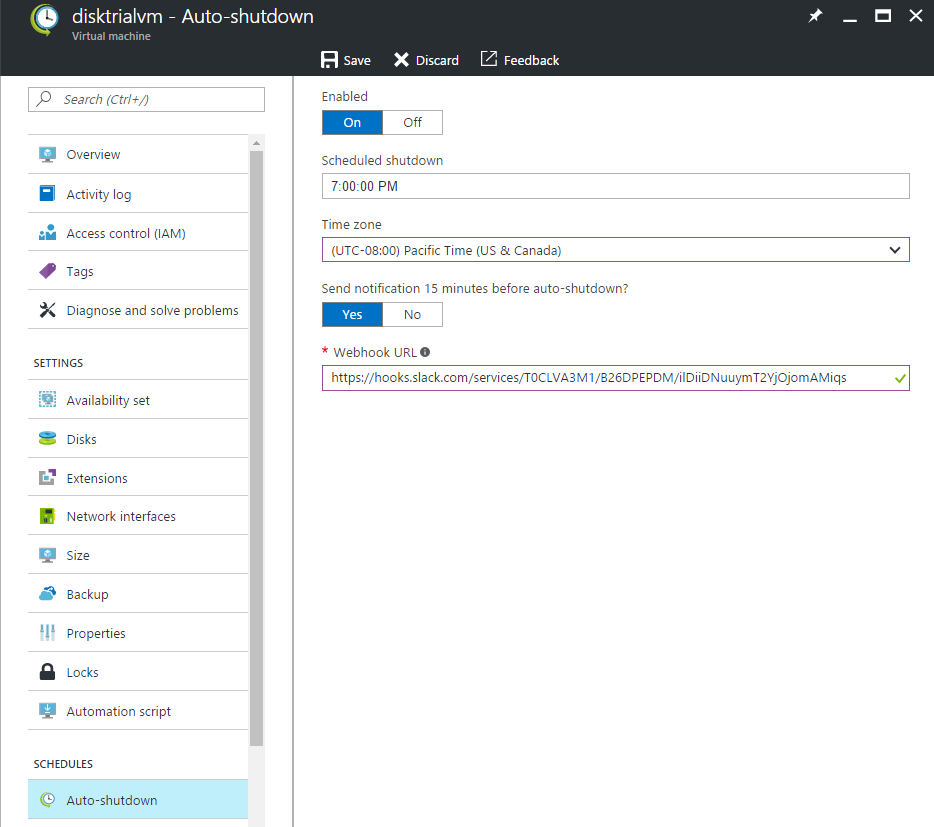 Microsoft yesterday announce the new auto-shutdown feature for VMs using Azure Resource Manager. With this new feature, you can set any ARM-based Virtual Machines to auto-shutdown with a few clicks.
In the past months, we've been very happy to see that auto-shutdown is the #1 policy used by our customers. On the other hand, we also learned from quite a few customers that they have their centrally managed Dev/Test workloads already running in Azure and simply want to set auto-shutdown for those VMs. Since those workloads have already been provisioned and managed centrally, self-service is not really needed. It's a little bit overkill for them to create a DevTest lab in this case just for the auto-shutdown settings. That's why we make this popular feature, VM auto-shutdown, available to all the ARM-based Azure VMs.
Following the steps below to enable this feature,
Go to your VM blade in Azure portal.
Click Auto-shutdown in the resource menu on the left-side.
You will see an auto-shutdown settings page expanded, where you can specify the auto-shutdown time and time zone. You can also configure to send notification to your webhook URL 15 minutes before auto-shutdown.