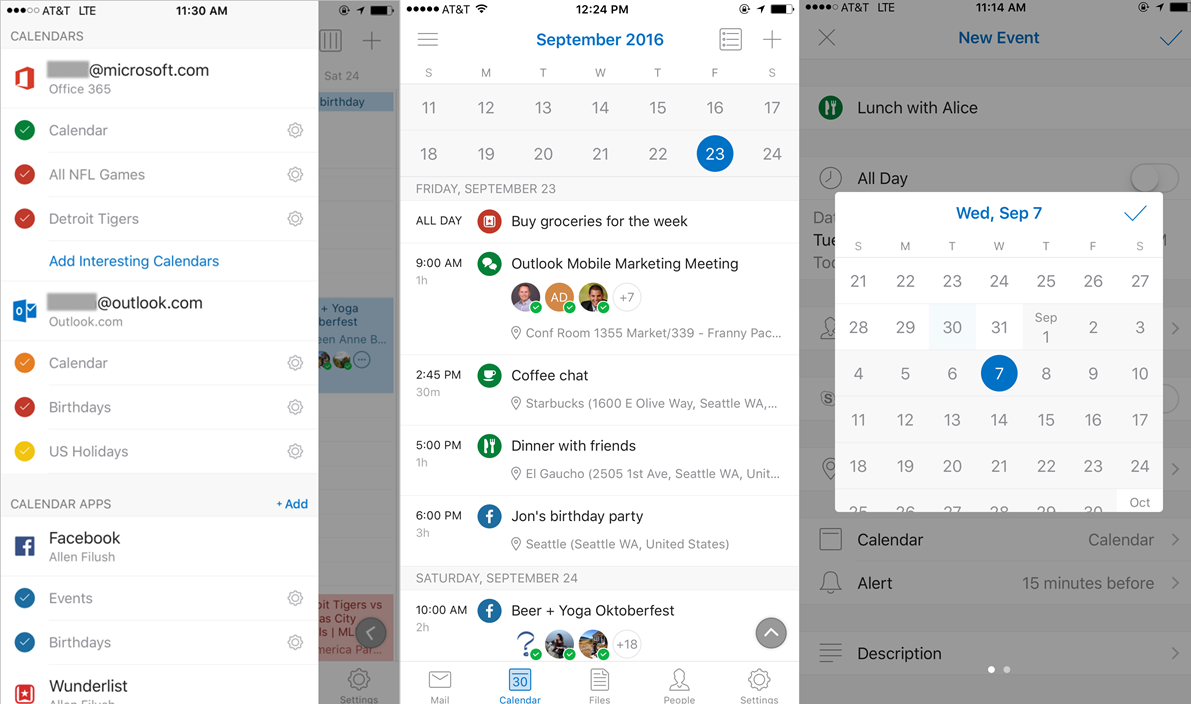 Microsoft today announced that the company is officially killing Sunrise Calendar. Following the announcement, Microsoft has also revealed some sweet improvements coming to Outlook Calendar on Android and iOS which a lot of Sunrise Calendar users may love.
Firstly, the company is bringing Outlook Calendar's Interesting Calendars feature to Android and iOS. This feature isn't really new, as the company launched it on Outlook Web very recently. But in case you don't know, Interesting Calendars basically allows users to easily add the schedule for a major event such as the NFL, or TV shows right from Outlook Calendar without having to manually import the calendar.
In addition to Interesting Calendars, Microsoft is making a pretty small change to how events appear on your phone. With the upcoming update, Outlook Calendar will automatically show an icon for an event — it's a pretty small addition, but it's definitely quite neat.
Another neat feature coming to Outlook Calendar on Android and iOS is Maps for events. When you create an event with a location, Outlook Calendar will now automatically show a preview of the map for that location — and clicking on it will open up the default Maps app on your smartphone.
Microsoft is also making changes to the date and time pickers on Outlook Calendar which should make scheduling events a lot easier– in fact, the company states that it's improving the date and timer packers using Sunrise Calendar's design expertise. Update meetings on the fly with recurrence editing
Lastly, there are some other minor updates coming to Outlook Calendar on Android and iOS. For example, the app will now let you edit Recurring Meetings on your mobile device, and it also now integrates with Skype for Business — making it much easier to start a meeting as you'll be bale to open up Skype for Business directly from Outlook Calendar.
For those on Windows 10, Microsoft is yet to announce if the company has any plans to bring these features to Outlook Mail and Calendar on your Windows 10 device. However, if you are on Android or iOS, these features should be arriving on your smartphone very soon.