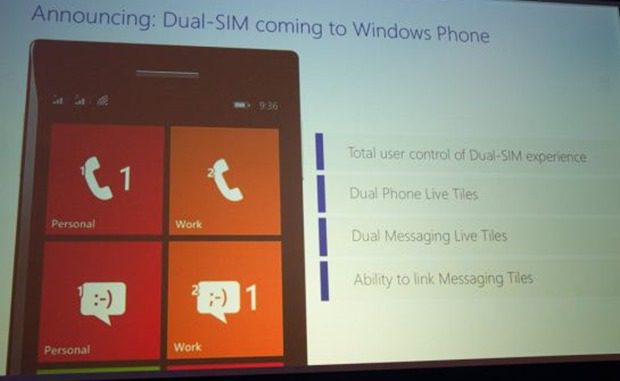 At Mobile World Congress 2014 Microsoft announced dual-SIM support for Windows Phone.
In what they called a "Total control Dual SIM experience" users will have dual Phone Live tiles, Dual Messaging Live tiles and the ability to link messaging tiles.
Microsoft did not announce it, but the first device with this feature is expected to be the Nokia Lumia 635.