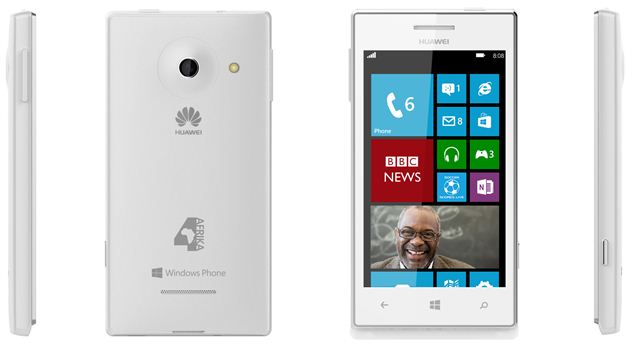 Microsoft and Huawei today unveiled a new Ascend W1 Windows Phone variant called Huawei 4Afrika as part of the Microsoft 4Afrika Initiative. This device is targeted towards students, small businesses, developers, and first-time smartphone owners in seven African countries including Angola, Egypt, Ivory Coast, Kenya, Morocco, Nigeria, and South Africa.
The device will be available in blue, red, black, and white colors with same specs as Ascend W1. It will have a 4-inch 480 x 800 display, dual-core 1.2 GHz Snapdragon processor, front and rear-facing cameras, and 4GB of internal storage, 420 hours of standby time, preloaded with custom apps created by African developers for African consumers and feature a market-specific store.
Read more about from the source link below.
Source: Windows Team Blog