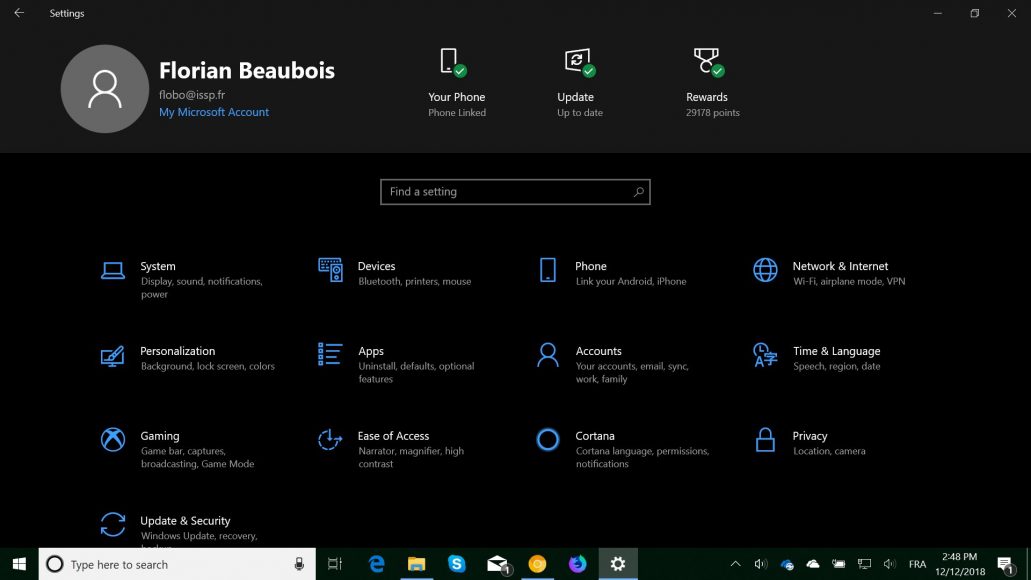 Microsoft is running an A/B test of a new header in the Windows 10 Settings app, as spotted by Windows Insider Florian B on Twitter.
The new header adds the user's name and profile photo with a  shortcut to their Microsoft account, Your Phone, Windows Update. Another variant spotted within minutes added a shortcut to Microsoft Rewards.
The old version can be seen here.
This new header is reminiscent of iOS's settings app which features a very prominent Apple ID shortcut at the top.
Microsoft often A/B tests features like new icons and other minor aesthetic changes before lighting them up for all users. As this is an A/B test, there's nothing you can do to trigger it aside from being a Windows Insider and hoping for the best.