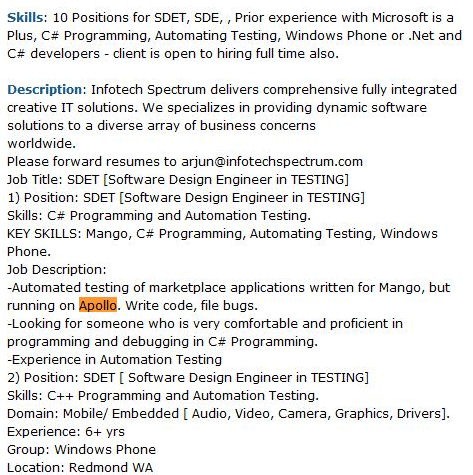 A while back a certain Eldar Murtazin claimed that Mango apps will not run on Apollo phones, forcing the then Windows Phone Director of Developer Experience Brandon Watson to publicly squash the rumour.
Now we have further confirmation that Mango apps will indeed run on Apollo handsets, with this job posting looking for a testing engineer to develop automated tests of Mango applications on Apollo handsets.
The test does however indicate there is a potential for incompatibility, but I am sure Microsoft will release guidance in the coming months to developers to minimize this.
Via 1800pocketpc and WPsauce.