Exclusive games are the most important factor in purchasing a new console depending on who you ask, and it's well known that Microsoft has struggled in that regard this generation. With cancelled games (Scalebound and Fable Legends), delayed games (recently Crackdown 3), and the inability to cultivate an Eastern market, we've seen a distinct lack of exclusives on Xbox One. Still, aside from first-party titles like Halo, Gears of War, and Forza—three undeniably important pillars of Xbox's brand—the Xbox One has received several exclusives that never get the love, or sequels, that they deserved. Here's a list of a few major titles that many agree deserve sequels.
---
With the Xbox One's poor reputation even before its release on November 22, 2013, it needed a strong launch lineup helmed by an exceptional exclusive game. Being a new IP, Ryse could garner a certain attention that sequels could not. It's unfortunate that its critical reception did not pan out the way many would have hoped, but that should not deter people from playing it. Beneath its reputation and stigma is a fun and polished game, if a little shallow in terms of gameplay. Not only are its graphics visually stunning—it remains one of the best-looking games on Xbox One to date—but its narrative is surprisingly much better than it has any right to be, weaving together tales of mythological figures, war, and political intrigue.
Crytek's CEO was admittedly not happy with sales, and the company closed several studios around the world months ago. Since the Ryse IP is apparently still owned by Crytek, it's difficult to say whether we could ever see a sequel. The studio already nailed its story and visuals, they just need to add some depth to its gameplay. With the right direction, a more robust combat system could make the Ryse IP a Game of the Year contender.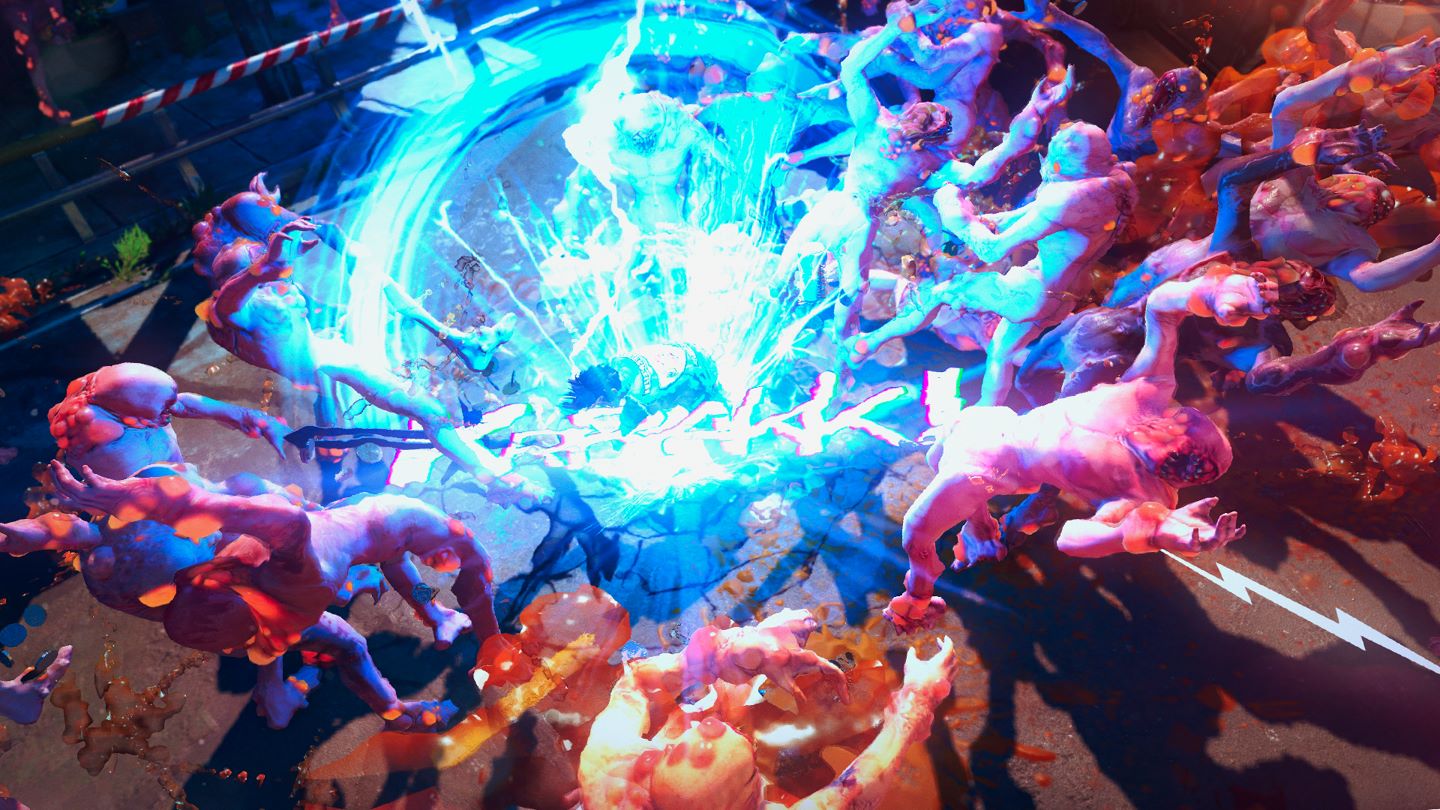 In a time when most shooters aimed to be hyper-realistic and gritty, Sunset Overdrive leapt onto the scene in colorful fashion. This fourth-wall breaking, energetic adventure is such a unique experience that it's disappointing to see it never got a sequel. The world itself exudes character, and even if the story is nothing special, its gameplay and traversal mechanics are out of this world. It's a shame this foundation never received the opportunity to flourish.
Insomniac is busy with Spider-Man for PlayStation 4 right now, but CEO Ted Price has stated that the studio is passionate about the Sunset Overdrive IP and the door remains open for a sequel with the ball in Microsoft's court. Just imagine how a sequel would look running on an Xbox One X.
Remedy Entertainment attempted to blend live-action scenes featuring high-profile actors with gameplay sections to mixed success. Some players defended this decision, but others felt the risk that Remedy took did not pay off. Even if the action and cutscenes/television show were too disjointed, the attempt at a different experience should be commended. Not only that, but if Remedy were to get the balance right and meld those two components, it would only serve to highlight the quality of both individually.
Odds are that we will never see a Quantum Break 2, though it may be too early to anticipate its future seeing as Quantum Break only released last year. The studio is currently focused on Project 7, a yet-to-be-revealed upcoming cinematic action game that the studio says will feature an intriguing story and a long-lasting experience due to its game structure. Since that is planned to be a multiplatform release, I can't see Remedy going back to the Quantum Break IP as merely an exclusive.
ReCore made a surprise splash at E3 2015 with its cinematic reveal trailer showcasing a barren wasteland and man's best (robotic) friend. From renowned developer Keiji Inafune and being heavily influenced by Metroid, ReCore instantly piqued players' interest. While its execution was sloppy and unpolished, it filled a place in a market that's dominated by AAA games and indie darlings. ReCore showed a lot of potential if you look past the lack of polish, and the world of Far Eden is still full of stories to tell, places to explore, and puzzles to solve.
Again, this is another game that only just released last year, so if a sequel is being planned it won't be announced for some time. Because of the mixed reception it received, it's difficult to imagine Microsoft publishing a sequel, especially when more appealing games have yet to receive sequels of their own. At the end of August, ReCore did get a Definitive Edition adding some much needed updates and changes to the game. Seeing the support that it still receives, there may be some hope that Microsoft is open to the idea of another entry. It wasn't exactly a critical success, but the reception to its Definitive Edition could affect Microsoft's plans.
---
Going forward, Microsoft seems to be focusing on 'games as a service' titles (à la Sea of Thieves) that can be supported for years on end, and while those certainly claim a huge chunk of the market, there are still a ton of people looking for incredible single-player experiences. Ryse, Sunset Overdrive, Quantum Break, and ReCore are all games with interesting concepts and solid gameplay mechanics, even if some aspects fell short of expectations. A sequel should double down on what is great while improving its shortcomings and experimenting with new ideas. There are plenty of series that had rough first outings, but their sequels propped up their franchises to great heights. Now Xbox should give these a chance to truly shine.
What exclusives would you like to see receive sequels? There are a good number of series left off of this list that I know people love, so leave a comment if you have any suggestions.