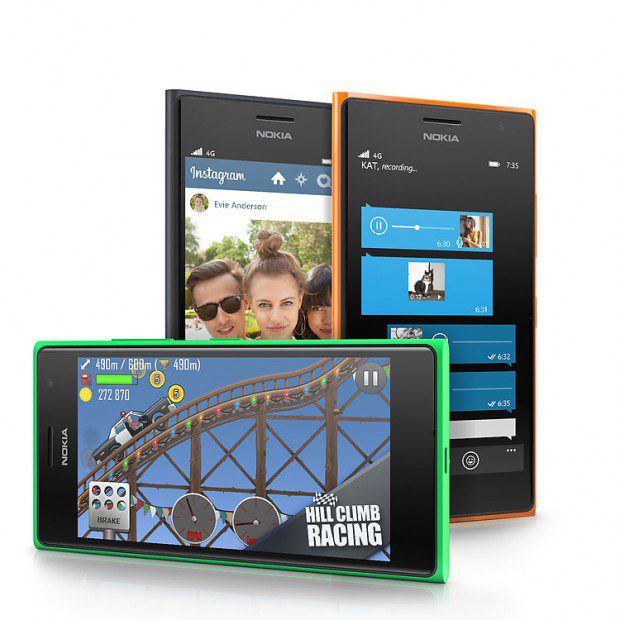 We earlier reported that the Nokia Lumia 735 had been removed from EE UKs online store and all references to it expunged earlier this year.
However, as of this moment the device has made a return (albeit in green only) and features a reduced price of £109.99 with a mandatory £10 top-up. It is worth noting that you should be able to pick up the device for cheaper if you're eligible for a PAYG upgrade via EE or through Carphone Warehouse for any other network. Though the Nokia Lumia 735 has been-in a way – superseded by the Lumia 640 , the much lower price combined with the nicer design of the 735 and its 5mp FFC should still be able to sway some hearts at this point in the year.
As a refresher the Lumia 735 combines a 4.7 HD OLED screen with a clearback display, a snapdragon 400 paired with 1 GB of RAM and a camera combo of 6.7MP for the rear and 5 MP for the front facer.
Would you still like to pick one up? Get it here.