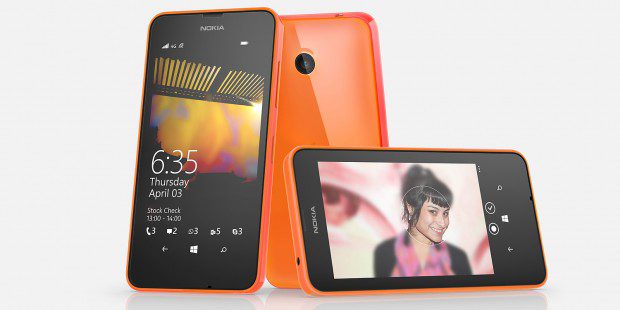 The Lumia 635 is one of the most popular current generation Windows Phones, according to AdDuplex's stats, and while specs like 512 MB RAM and no front facing camera may have left us scratching our heads, it has allowed Microsoft to price the LTE-enabled handset  very aggressively.
It is just this value for money which was recognized by The Mobile Industry Awards 2015, an annual celebration of all things mobile., with the device wowing the judges with the level of specifications and features that the user got for the price point.
'The Lumia 635 was a bestseller, it's a good brand and Microsoft put all the features that you get in a flagship into an entry contract or mid-range pre-pay device. Services such as mapping, which were at a premium on iOS, are free,' said a panel member.
The marketing behind the 635 handset was also applauded by the panel, which felt that the post-pay segment had been thoroughly considered and effectively targeted.
The Lumia 635 was up against stiff opposition, not only from the Motorola Moto G 4G (2nd Generation) and Sony Xperia M2 but also the Lumia 530, EE Kestral and Acer Liquid E3, but eventually ran away with the Best Value Phone Award.
Do our readers think we have underestimated the appear of the Lumia 635? Let us know below.