The Lumia recently launched Lumia 535 has been announced for India and Vietnam. While it was speculated that it would remain in only similar countries and not make its way over to the developed world, it seems that's not the case.
The Microsoft UK site has the Lumia 535 listed as coming soon to the UK, possibly in time for the Christmas shopping period.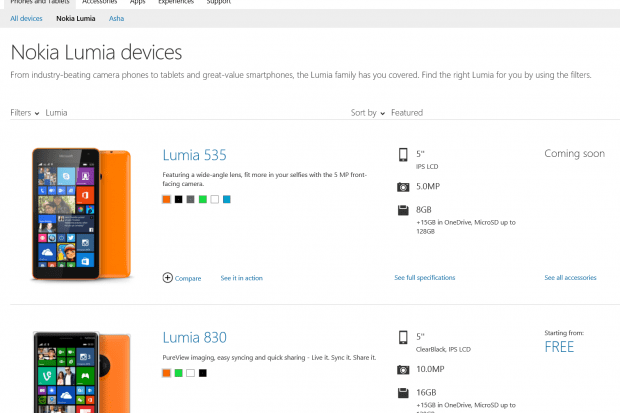 To recap, the Lumia 535 has a 5 inch qHD screen, a snapdragon 200 processor, 8GB of base storage expandable to 136 GB via Micro SD and 1GB of ram. It will be priced at about 110 EUR/ £87 .
Are you excited about the Lumia 535 heading to the UK? Let us know in the comments.
Source: Microsoft