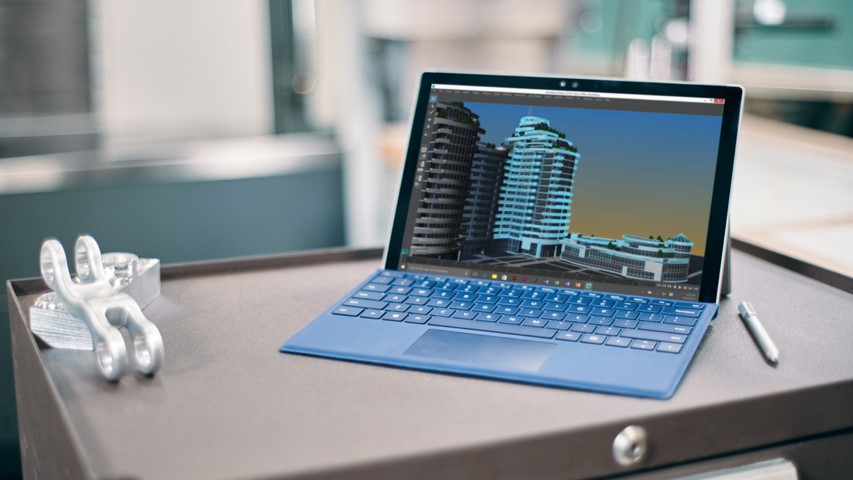 Microsoft's low-cost Surface has passed through the FCC recently, and now more information about the $400 Surface tablet has been revealed.
Via WinFuture.de we hear the device will be powered by Intel Pentium Gold and Pentium Silver chipsets. The cheaper models will most likely come with the Intel Pentium Silver N5000, a four-core x86 SoC from the "Gemini Lake" family running at 1.1 gigahertz base clock, and up to 2 when needed, 2.7 GHz can clock up. The more expensive versions will likely feature the Intel Pentium Gold 4410Y and the Intel Pentium Gold 4415Y, both based on the "Kaby Lake" architecture. The chips are based on 14 nm process and can be fanless. The device shows up on Geekbench with OEMTX EV1 or OEMTX EV1 LTE codenames, confirming the presence of an LTE version. There the devices run Windows 10 Pro 64bit with 4 to 8 GB of RAM.
The cheaper Surfaces are expected to hit the market in the second half of 2018 and Bloomberg reports will have 10-inch screens and more rounded edges. The tablet is expected to drop the Surface Connector in favour of standard USB-C. They will also be lighter with around 9 hours of battery life. It will retain the iconic built-in kickstand.
The tablet is expected to retail for around $400 without a keyboard cover or stylus and aimed at the educational market. Microsoft is said to be working on cheaper accessories for the cheap tablet, to make a bundle more affordable.