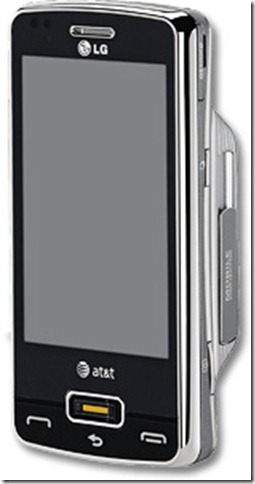 It seems the LG Monaco is going to be the handset with many names.  The smartphone will be called the LG IQ on the Telus network, but the Snapdragon powered QWERTY slider will be coming to AT&T very soon under the guise of the LG eXpo, with pico-projector in situ for all your dubious presentation needs.
According to Phonescoop the pico-projector uses Texas Instrument's DLP technology, and is of course removable. It also comes equipped with a fingerprint reader for extra corporate security.
This smartphone, despite its specs, seems not to be evoking much excitement in the Windows Mobile community, but I believe for the business user this may still be the device to chose ahead of the HTC HD2, simply due to the presence of the hardware keyboard.
Do our readers agree or disagree?  Let us know in the comments.
Read more at PhoneScoop here.