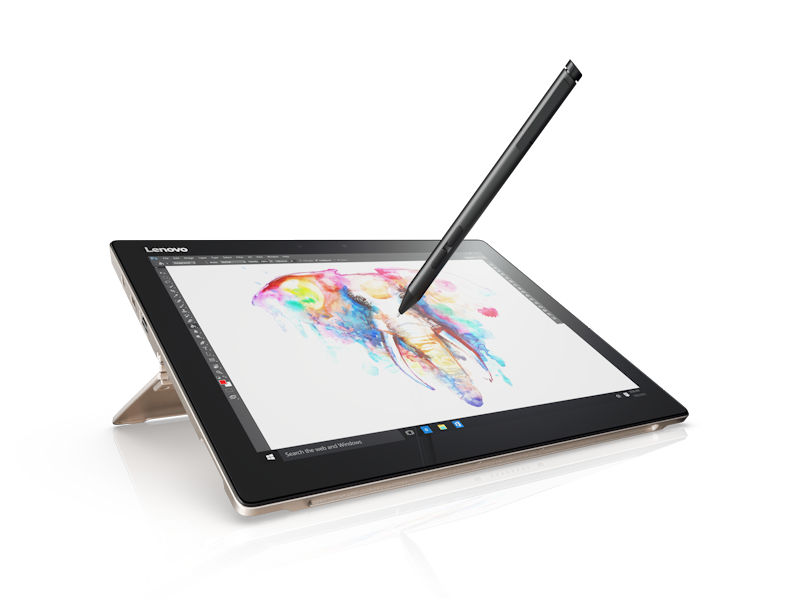 Along with the Miix 720 detachable, Lenovo today announced Active Pen 2, their next generation stylus.  Lenovo Active Pen 2 supports 4,096 levels of pressure sensitivity to offer a precise drawing experience, like writing on paper. Also, you can customize the shortcut button on the pen to open your email and other things.
Like most of us, the process of drawing and writing with a pen helps you frame content in a way that makes it more memorable and meaningful. Lenovo's commitment to creating smarter pens is based in large part on a growing body of research demonstrating that digital pens are better suited to intrinsic human cognition, including conceptualizing, prototyping, sketching, memorizing, and good old-fashioned brainstorming.
Losing the stylus is the number one problem amongst digital pen users,  but you have no trouble locating your Lenovo Active Pen 2 thanks to a convenient pen holder designed for the Miix 720. Lenovo Active Pen 2 starts at $59.99, available beginning in February 2017.