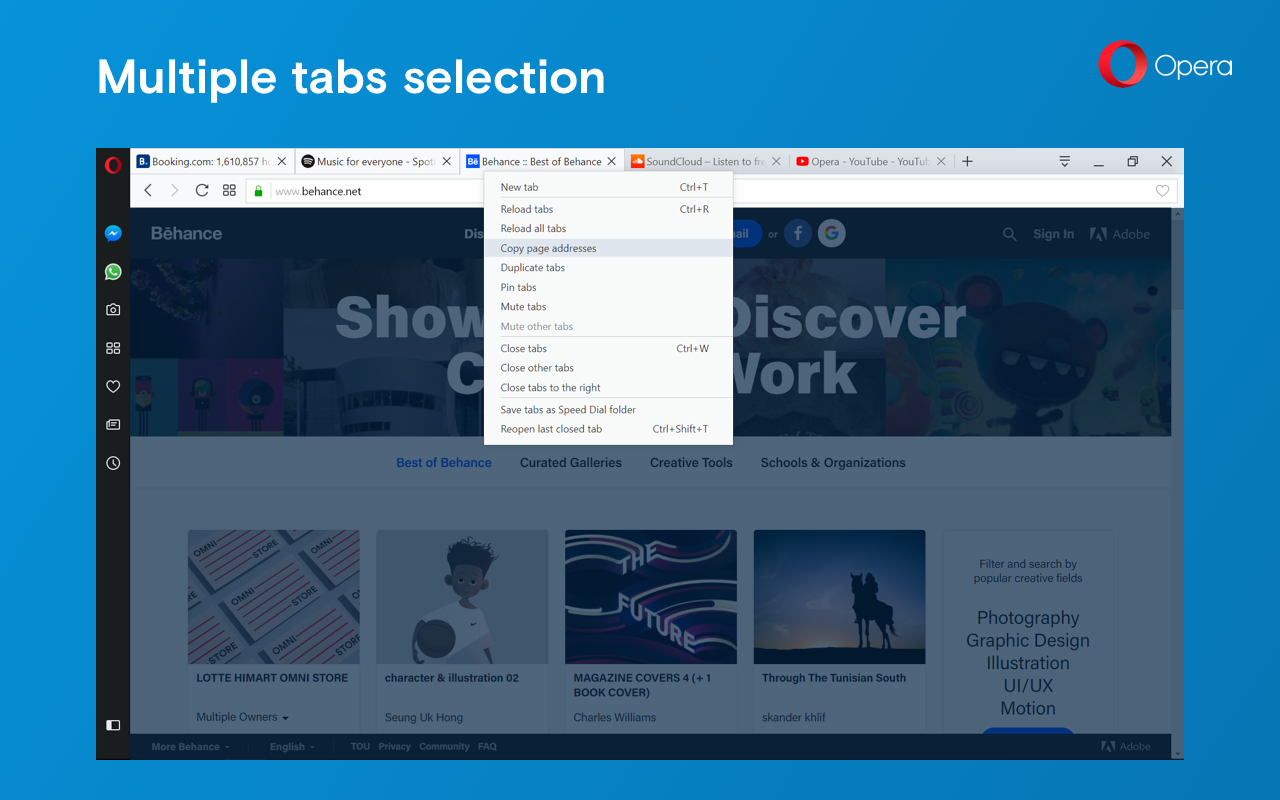 Opera recently released a new desktop beta build that comes with an improved ad blocker, a new way to select and copy multiple page addresses at once and some new error pages animations.
Opera browser already comes with a built-in ad-blocker. Opera has now improved the string matching algorithm for performance gains. As per their internal benchmark tests, Opera 52 beta with the new ad-blocker performed 16 percent faster than Opera 51 and 44 percent faster than Chrome 64 with its newly introduced ad blocker.
Another new but neat little feature included in tis build is the ability to select multiple tab at once. You can also select a range of tabs, from left to right, by holding down the Shift key and clicking on a tab. After selection, you can perform the same actions with multiple tabs selected as you did with a single tab, including reload, duplicate, pin, close, mute or save to Speed Dial. For example, you can close only the selected tabs or open the context menu to perform additional actions.
They have also added a new feature called "Copy page address(es)" that copies the addresses of your selected websites to your clipboard. This becomes really useful when you want to send a bunch of pages to your friends.
You can download the beta here.