Kantar Worldpanel ComTech has released their latest smartphone sales data from key markets around the world. The sales data shows mixed response for Windows Phone platform. Windows Phone gained market share in European region whereas it lost in USA.
Kantar expects more adoption of Windows Phone devices in Q4 2012,
Windows is making steady progress in the big European economies and is now challenging BlackBerry for third spot in the European OS league. With the momentum Windows 8 will bring towards the end of 2012, it seems highly likely that it will achieve this before the end of the year.
Windows Phone growth was at maximum of 6.6% in Italy, 3.5% in France and 2.3% in Great Britain. For the first time in the European market in Italy, Windows Phone now holds a double-digit market share of 10.4%.
See the full table after the break.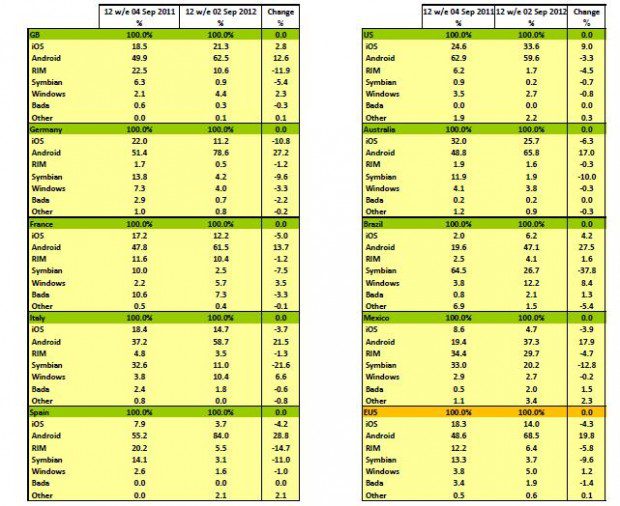 Source: Kantar
Thanks Arun for the heads up.