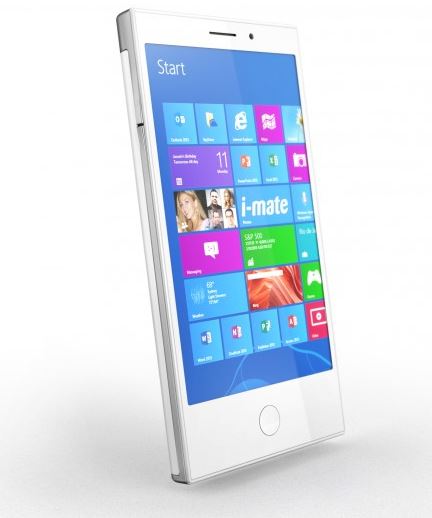 Speaking at the UBS Global Technology Summit, Julie Larson Green, Executive Vice President, Devices and Studios, explained the rational behind Windows RT, and also the need to differentiate Windows RT more from Windows 8.
In response to the question:
QUESTION: Could we come back a bit to the Surface? It could be said that the launch of a dual track last year, RT and Windows 8, was somewhat confusing for the supply chain and the consumer. Do you think there is still a viable route here for that dual track to continue, as you've done with the refresh this year, or do you actually think we need a proper reboot of RT from the start? And I guess the question, as well, is exactly what has RT achieved from your standpoint?
… she said:
JULIE LARSON-GREEN: Sure. So Windows RT, I think there's clearly, when you look out in the industry, there's clearly a need for a simplified consumer electronics experience on devices. So you look at iPad in particular, and it's a turnkey, closed system. It doesn't degrade over time. It doesn't get viruses. It's not as flexible, you can't do as much with it, but it's a more seamless experience, even though more simplified.
Windows can do anything you want it to do. You can write all the way to the metal. You can add things into your startup groups that would affect your battery life long-term. There are cool, powerful scenarios, but they come at a cost in mobility. And so Windows on ARM, or Windows RT, was our first go at creating that more closed, turnkey experience, where it doesn't have all the flexibility of Windows, but it has the power of Office and then all the new style applications. So you could give it to your kid and he's not going to load it up with a bunch of toolbars accidentally out of Internet Explorer and then come to you later and say, why am I getting all these pop-ups. It just isn't capable of doing that by design.

So the goal was to deliver two kinds of experiences into the market, the full power of your Windows PC, and the simplicity of a tablet experience that can also be productive. That was the goal. Maybe not enough — I think we didn't explain that super-well. I think we didn't differentiate the devices well enough. They looked similar. Using them is similar. It just didn't do everything that you expected Windows to do. So there's been a lot of talk about it should have been a rebranding. We should not have called it Windows. How should we have made it more differentiated? I think over time you'll see us continue to differentiate it more.
She then explained the process may result in the loss of one version of Windows, saying:
We have the Windows Phone OS. We have Windows RT and we have full Windows. We're not going to have three. We do think there's a world where there is a more mobile operating system that doesn't have the risks to battery life, or the risks to security. But, it also comes at the cost of flexibility. So we believe in that vision and that direction and we're continuing down that path.
Plainly if there is a need for a long battery life locked down OS, and having both Windows Phone and Windows RT is too much, the likelihood is for the two operating systems to merge, and for the new OS to offer a user experience differentiated from Windows 8.
Do our readers agree with this conclusion? Let us know below.
Via Neowin.net