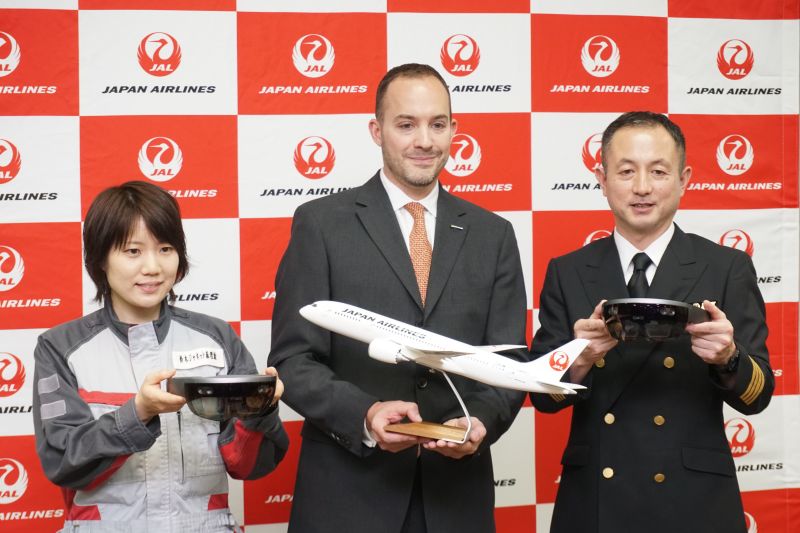 JAL has announced that they will be adopting Microsoft's Hololens for the training of service staff for their aircraft.
The augmented reality glasses will be used to help train staff maintaining the jet engines, providing the ability to see the mechanism full size and from any angle.
It would also be used to train cockpit staff, letting them to see each button from every angle, a massive improvement on the previous paper educational material.
JAL will also be adopting Microsoft's Surface Hub to streamline their development process.
Microsoft's Hololens won against the Oculus Rift, with JAL noting the Hololens was untethered, meaning users could move around models freely, unlike the Oculus Rift where users needed to remain seated, and also that users were able to see their own hands.
The news bode well for Microsoft's sale potential, with education and training a potential massive market for the company.