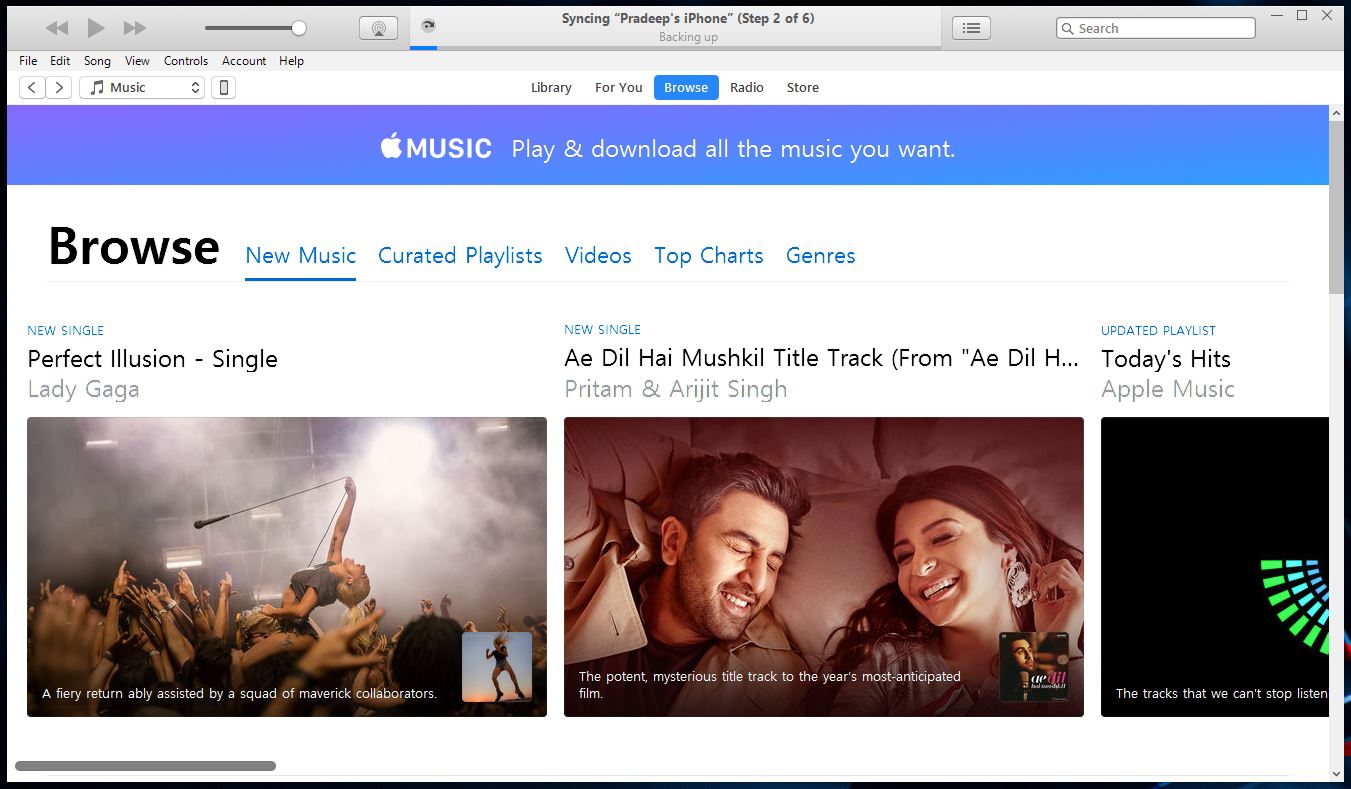 Apple today released an update for iTunes software for Windows. This new update comes with an all-new Apple Music design which brings greater clarity and simplicity to every aspect of the experience. This update also includes support for iOS 10.
iTunes is still an essential software for iPhone and iPad owners who have Windows PCs. For example, Apple today released iOS 10 for all the eligible iOS devices. Within minutes of the release, several users reported that this new update bricked their iOS device. All those users should now connect their device to iTunes on Windows to recover their device to usable state. Even the iPad Pro, which Apple claims to be a PC replacement, needs a PC for software recovery!
If you already have iTunes installed, update it. Otherwise, you can download it from Apple here.