Recently we reported that Microsoft has rolled out an update for Bing App on Android. The app brought a couple of changes including Better Map support. Reading this we decided to give it a shot and test what new features Microsoft had in store for us. To our surprise, the latest update made Bing app open the Google Maps website when searching for any destination, place or anything that involved location.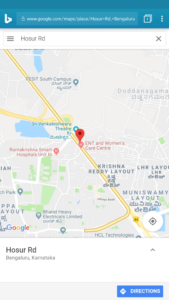 This was strange considering the fact that Microsoft does have its own Maps service called as Bing Maps. What's more surprising is the fact that Bing uses Bing Maps on web searches on the desktop but opens Google Maps when searched using Android App.
To determine the exact cause of this, we checked the Bing Data Supplier list only to stumble upon the fact that mapping data from HERE was last updated in December 2016. Microsoft hasn't added any data to Bing Maps in the last year. Microsoft did sign a deal with HERE back in 2016 to expand its reach to the connected car platform but we haven't heard any news on the topic since then.
This made us wonder if Microsoft might be planning to pull the plug on Bing Maps in the near future. This, of course, will make some sense considering the high maintenance costs and the low-income companies get from Map services and the fact that people prefer Google Maps over Bing Maps. We have seen recently that Microsoft typically kill off services when in similar competitive positions.
This might just be a speculation right now or maybe Microsoft has decided to use the Google's native API for Android devices. There are many possibilities for the step and we aren't sure why Microsoft suddenly decided to use Google Maps on Bing for Android instead of Bing Maps. We do hope Microsoft could provide us with a statement for the same. Until then you can head to the comments section below and let us know your thoughts on this and if you prefer Bing Maps over Google Maps.