Intel today announced Intel Thunderbolt 5, the next generation of its popular Thunderbolt connectivity technology, and promises significant improvements in connectivity speed and bandwidth — while its PCs and accessories are expected to hit the stores in 2024.
The tech giant's promise of delivering 80 up to 120GBps speed and support for up to 540Hz gaming monitors makes this an ideal solution for content creators, gamers, and professionals. This is because these groups need high data transfer speeds and low latency to work efficiently. 
For example, content creators need to be able to transfer large files quickly, while gamers need to be able to play games without lag.
"Thunderbolt 5 will provide industry-leading performance and capability for connecting computers to monitors, docks, storage, and more. Intel is excited to continue our tradition of leadership for wired connectivity solutions," says Intel's Jason Ziller in the official announcement.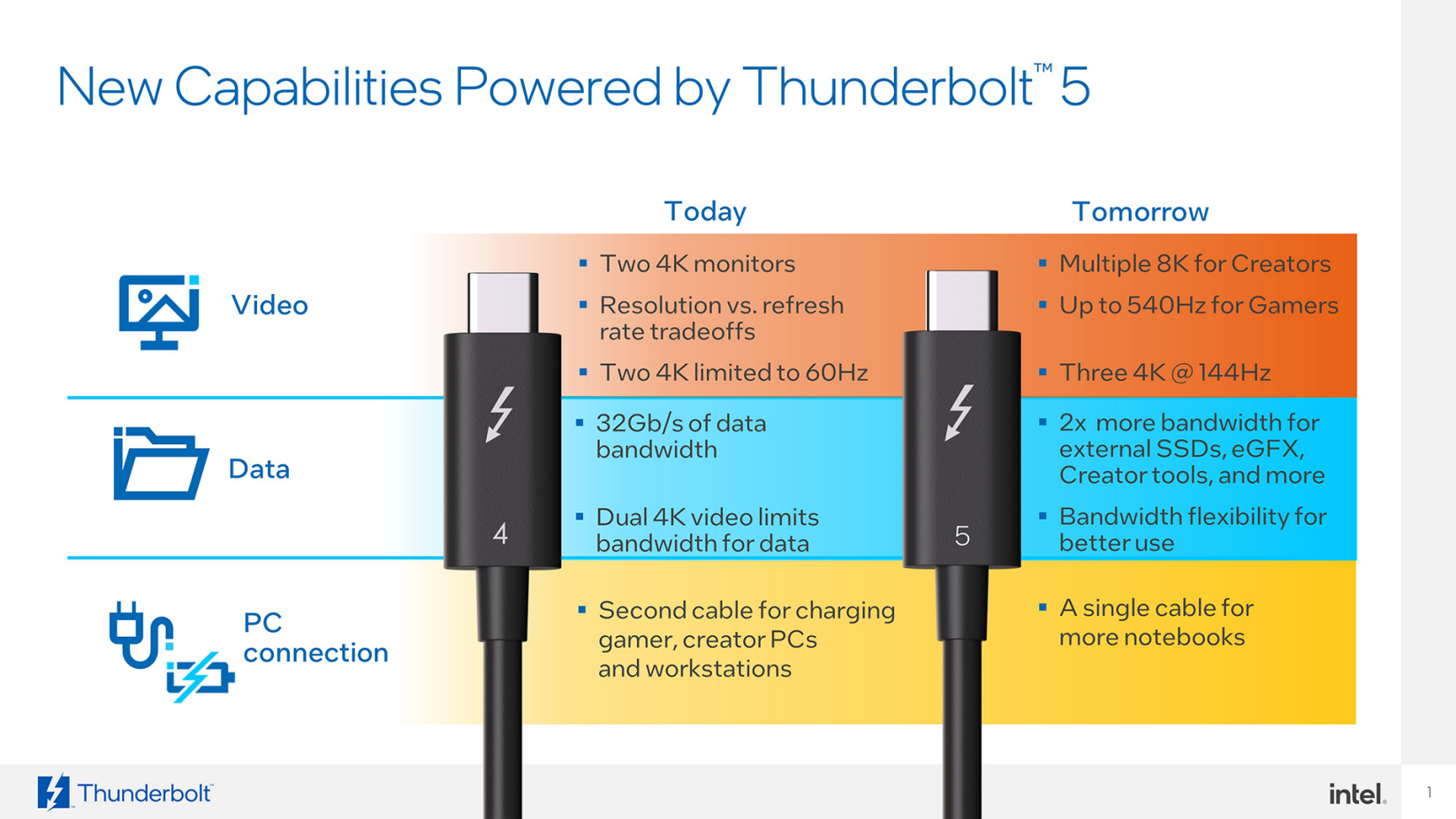 In addition to the promised speeds and support for 540Hz gaming monitors, this solution will also have twice the bandwidth for external SSDs and up to 240W charging, as well as backward compatibility and support for SB4 V2, DisplayPort 2.1 and PCI Express Gen 4.
"Thunderbolt is now the mainstream port for connectivity on mobile PCs, and delivering the next generation of performance with Thunderbolt 5 will provide even more capability for the most demanding users," he continues.
Did we also mention that the tech giant is working on a new AI-powered Meteor Lake chip with better battery life?