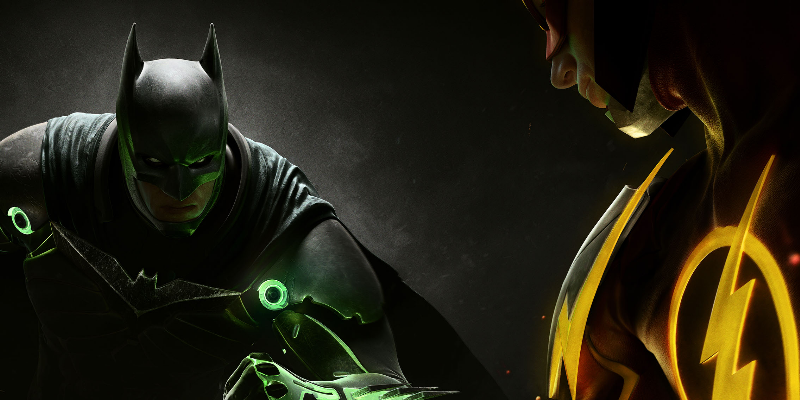 A few days ago there was some confusion regarding the release date of Injustice 2, with the Xbox Live website appearing to indicate it was coming March 28th.
Ed Boon, the director of the game, however rapidly tweeted a denial, saying:
FYI: Injustice 2 is not coming out March 28.

— Ed Boon (@noobde) January 3, 2017
He did however thankfully not leave fans dangling, and has now followed up with a confirmation of the real date, tweeting:
The 16th of May is unfortunately still a long way off, but at least now we know for certain.
Injustice 2 is the sequel to 2013's hit fighting game Injustice: Gods Among Us. You can watch the official reveal trailer below.
According to the game's official website, the game "allows you to equip every iconic character with unique and powerful gear earned throughout the game." Some of that powerful gear seems to be shown off in the trailer, with each character switching through increasingly powerful sets of armor as the fight goes on. It's not clear if characters will switch armor mid-fight in the game itself, though.
According to Warner Bros and via Gematsu, here's some information on the game's story.
Injustice 2 continues the epic cinematic story introduced in Injustice: Gods Among Us as Batman and his allies work towards putting the pieces of society back together while struggling against those who want to restore Superman's regime. In the midst of the chaos, a new threat appears that will put Earth's existence at risk. Players can play from the biggest DC roster ever offered in a fighting game, from classic fan favorites such as Batman, Superman, Supergirl and Aquaman, to astonishing new villains like Atrocitus and Gorilla Grodd. Battles will take place across arenas that have evolved in scale and span across iconic locations such as Metropolis, Gotham City and Atlantis.
Injustice 2 is coming to both the Xbox One and Playstation 4. The original Injustice got a Windows release a year after its console release, but there's currently no word on if its sequel will get one. It's still developed by NetherRealm Studios, who infamously dropped support for Mortal Kombat X's PC port after a rough launch, so keep that in mind.
Are you excited for Injustice 2? Let us know in the comments below!