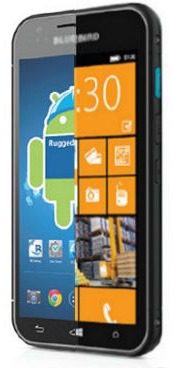 We have heard recently that Karbonn will be offering a Dual-OS Windows Phone handset by June this year.
Now Hauwei has also come out and confirmed the rumour, and have said they will also have their own offering, and even sooner.
Speaking to TrustedReviews Shao Yang, Huawei's Chief Marketing Officer said:
"With Windows Phone, one direction for us – and one that we are now following – is dual OS. Dual OS as in Android and Windows together."

"If it is Windows only, maybe people will not find it as easy a decision to buy the phone. If they have the Android and Windows together, you can change it as you wish and it is much easier for people to choose Windows Phone.  We think the dual OS can be a new choice for the consumer. It will be on sale in the US in Q2."
It is unfortunately still not clear if the handsets will dual-boot or if the user will only have one opportunity at purchase to choose between Android and Windows Phone.
He said the company was still committed to producing Windows Phone handsets, but that Android remained their main priority.
"We are still committed to making Windows Phone devices," he said by "compared with Android, the priority of Windows Phone is much lower but is still one of our choices of OS. We are definitely using a multi OS strategy."
Huawei is currently the world's third largest smartphone and said they were always looking at how they can expand their market.
"We are definitely looking at other platforms," Yang said. "For any new operating system we are open to. We need to watch every OS." 
What do our readers think of this new reality, where Windows Phone and Android co-exist on the same handset? Let us know below.