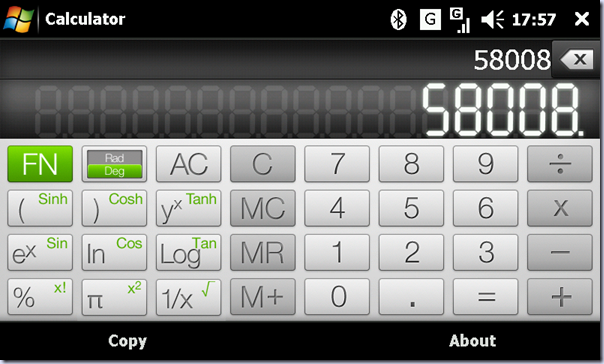 A bit like vultures tearing a carcass apart, ROM cookers have descended on the HTC Touch Pro 2 ROM and have released some of HTC's latest enhancements to TouchFlo3D.
One of the simpler ones is HTC's new calculator, which finally looks consistent with the rest of the interface, and features a more fuller version when turned into landscape mode.
The cab can be downloaded from MyLostBlog here.
Thanks Paul for the tip.