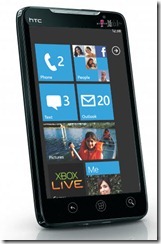 I don't know how we let this one slip past us, but a few days ago the FCC approved the HTC PD29110.  The handset, which is clearly heading to T-Mobile USA(or maybe also Wind Mobile in Canada), based on support of the AWS 1700 frequency band,  has one other outstanding feature notable on the filing – it has two cameras, presumably one front facing and one rear-facing.
HTC's only recent device for USA with a front-facing camera is the HTC Evo. Hopefully the handset winding its way to T-Mobile customers will be of similar high profile.
See the FCC filing here.
Thanks Davide for the reminder.