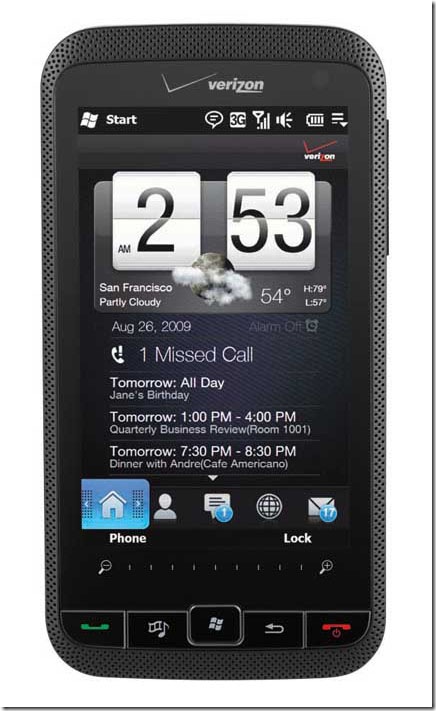 Verizon has made the HTC Imagio official.  The smartphone, which seems to be exclusive to the carrier, features Windows Mobile 6.5 3.6? WVGA touch screen screen, 5 megapixel camera with autofocus, Wi-Fi, EV-DO Rev. A, quad-band EDGE and 2100MHz UMTS/HSDPA for international roaming. TouchFlo3D and MediaFlo.
The smartphone costs $199.99 on a 2-year deal after a $100 MIR, with MediaFlo costing an extra $15 per month.
The smartphone will be available online from 6th October.
Via BGR.