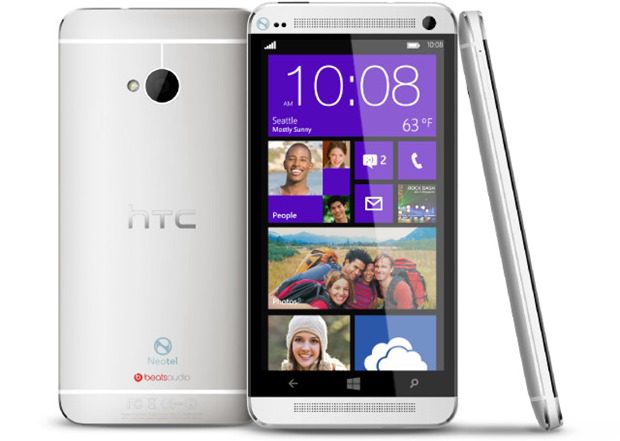 Is this coming? (mock-up)
According to Tom Warren, besides the Nokia Lumia 1520, HTC will also be releasing a Windows Phone 8 handset running GDR3.
He mentions, in passing:
The Verge can confirm that all the screenshots and features are genuine. Microsoft is currently testing the update, which will debut first on the Nokia Lumia 1520 and a HTC Harmony device, and is expected to start rolling it out to existing devices later this year.
The code name has so far not drawn any attention, but it is of note the perennial leaker I_SH*T_KARMA claims to have the handset in his flare on reddit:

The handset could be the rumoured Windows Phone version of the HTC One, or of course it could be some throw-away handset.  I am sure more will however be revealed over the coming weeks, either officially or unofficially.