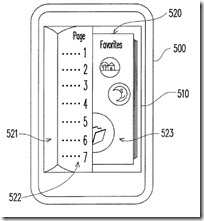 Anthony Petts, Sales and Marketing Director, ANZ, for the  HTC Corporation said that all work on the planned tablet had been suspended and that the Company was now "focusing their efforts on a new generation of mobile phones".
HTC has been rumoured to be working on an Android tablet with a book-based user interface, and has made several patent applications setting out the user interface. The device was also said to be an ebook reader, making it a good entrant in the hot market segment at present.
The tablet was said to be HTC's attempt to compete with the mythical Apple tablet, and with its innovative user interface its absence will certainly be missed.
Read more at Channelnews.au