HTC has used its CES 2018 announcement to launch 2 new products.
The HTC Vive Pro has an improved resolution of 2880 x 1600 (1400 x 1600 per eye, and 615 PPI), 78 percent more than the 2160 x 1200 (1080 x 1200 per eye) of the Vive headset (and the same as some Windows Mixed Reality headsets) and features redesigned headstraps and built-in headphones, with a sizing dial similar to many Windows Mixed Reality headsets.
The headset also interestingly now features dual-front-facing cameras accessible to developers, who can presumably use them for inside-out tracking and mixed reality applications.  The device also comes with dual microphones, also accessible to developers.  The headset is compatible with exiting SteamVR base stations.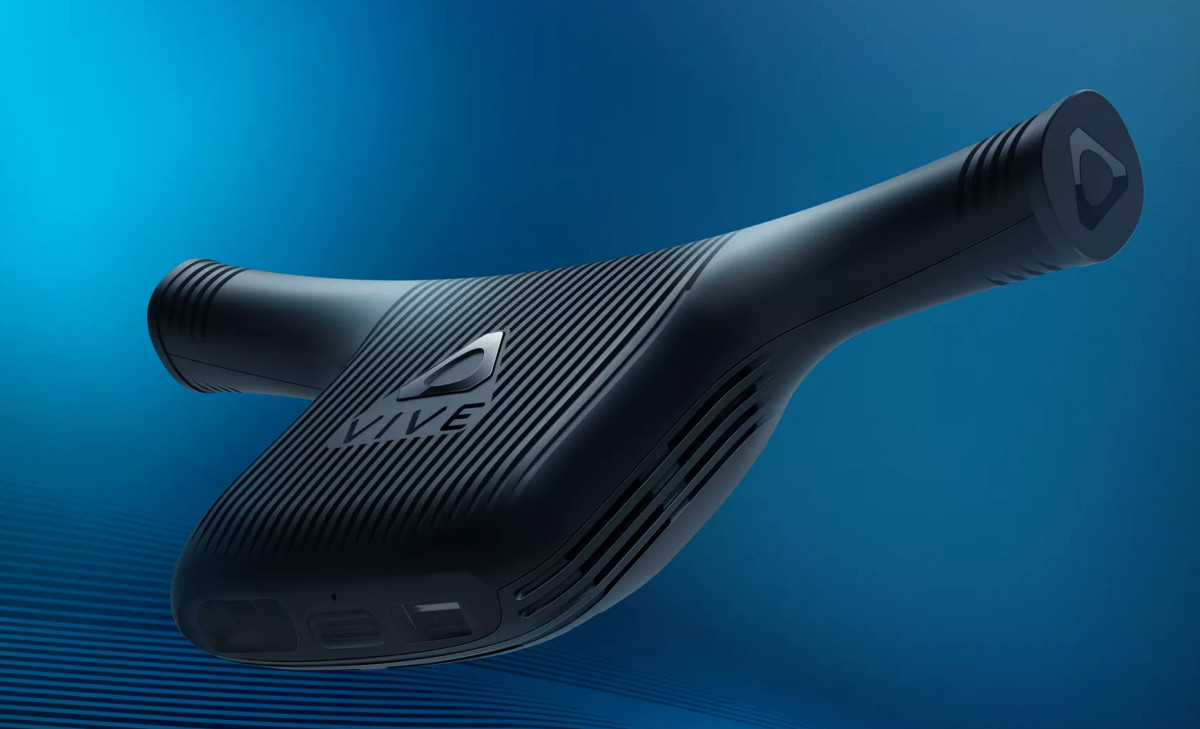 Along with potential inside-out tracking and augmented reality applications, HTC has also decided to make their device a bit freer by announcing their own wireless adapter for the HTC Vive, similar to the TPCast product. The adapter uses Intel's WiGig technology in the 60 GHz spectrum for low-latency connectivity.
HTC has not announced pricing and availability for either device, but the Vive Pro is expected in Q1 while the wireless adaptor is coming around the "summer."