Recently, we reported that the HP Elite x3 will be available for €699 in September. Now, the folks at the French site TheWinDose were able to get their hands-on the Elite x3. They're also able to get some new information about the device, and it's other accessories. According to the site, the Elite x3's bundle will be available for €1200 (that's around $1330 and £1025). The bundle will come with the Elite x3, a Continuum dock, and the HP Mobile Extender. The HP Mobile Extender is basically an external display for Continuum on the Elite x3. You will be able to connect to the Mobile Extender wirelessly, which will let you use Continuum for phones on the device. You will be able to interact with Continuum on the Mobile Extender using the keyboard and trackpad. Additionally, the device also comes with a few ports which can also be very useful.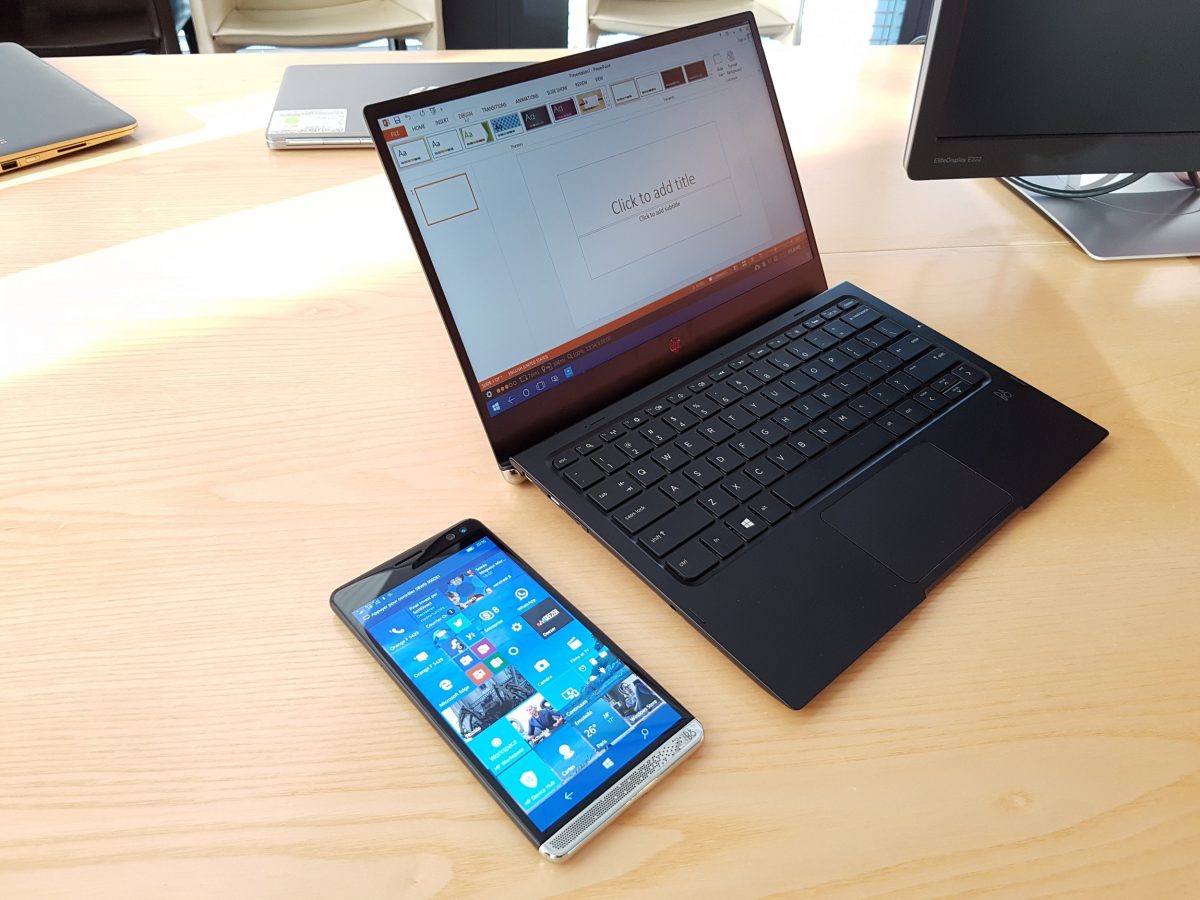 The Elite x3 sports a Qualcomm Snapdragon 820, a 5.96-inch WQHD AMOLED display, 4GB RAM, 64GB of internal storage, and an 16MP rear camera. The device also packs an 8MP front-facing camera, a fingerprint scanner, an Iris scanner, and supports Continuum for phones.
HP will start selling the device in August or early September at its official Store. The device should also be available from the Microsoft Store, which is where we assume most people will be buying the device from. Nevertheless, will you buy the HP Elite x3 Bundle for €1200 or just the Elite x3? Let us know in the comment section below.