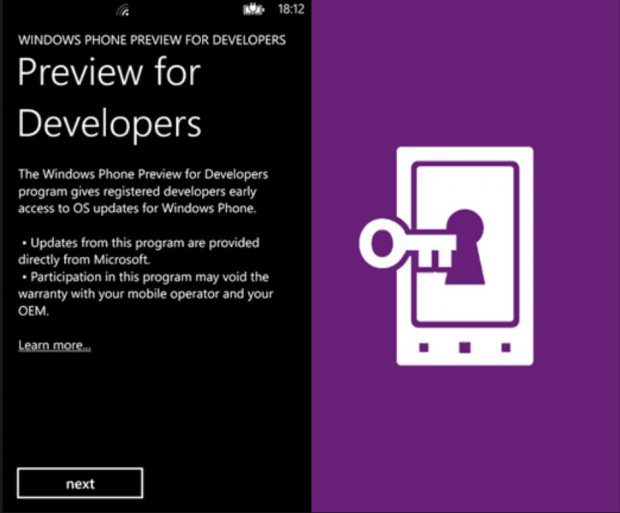 Based on the tweet from Joe Belfiore, we are expecting the release of Windows Phone 8.1 developer preview on Monday. If Microsoft announces it on Monday, before you can download WP8.1 preview OS on your device, you need to first get your device ready for it.
Microsoft has advised few things you need to do before you can update your device.
To get Windows Phone developer preview updates, you need to be a registered developer or be running a "developer unlocked" phone. Check for detailed instructions on how to do it after the break.
Make sure you have enough storage space on your phone for the update. To check how much you have available, in the   App list, go to Settings  > Phone storage. For more info about how to move things off your phone to make more room, see  Make room on my phone to update it.
Make sure your phone is well-charged, so you don't lose power during the update.
If you're worried about cellular data charges, use Wi-Fi and manually download the update. See   How can I minimize my data usage? to learn more.
There are also few other things you need to keep in mind before updating your device. Read it after the break.
How to register yourself as a developer?
There are two ways to do it.
Follow either of the above methods to register as a developer.
If you are already a developer, you can also "Developer unlock" your phone to be eligible for this update.
Download the developer tools to register and "developer unlock" your phone
There are a few key items that you must understand before you update your phone:
After you install a preview update, you may void any warranty from your mobile operator and OEM.
A preview update only includes the Microsoft portion of the update; mobile operator and OEM driver updates will be available when the official update for your phone is available.
You cannot revert or return to a prior operating system release version after you have updated your phone to a preview update. We will move you forward to a "released state," but we cannot take you back to a prior "released state."