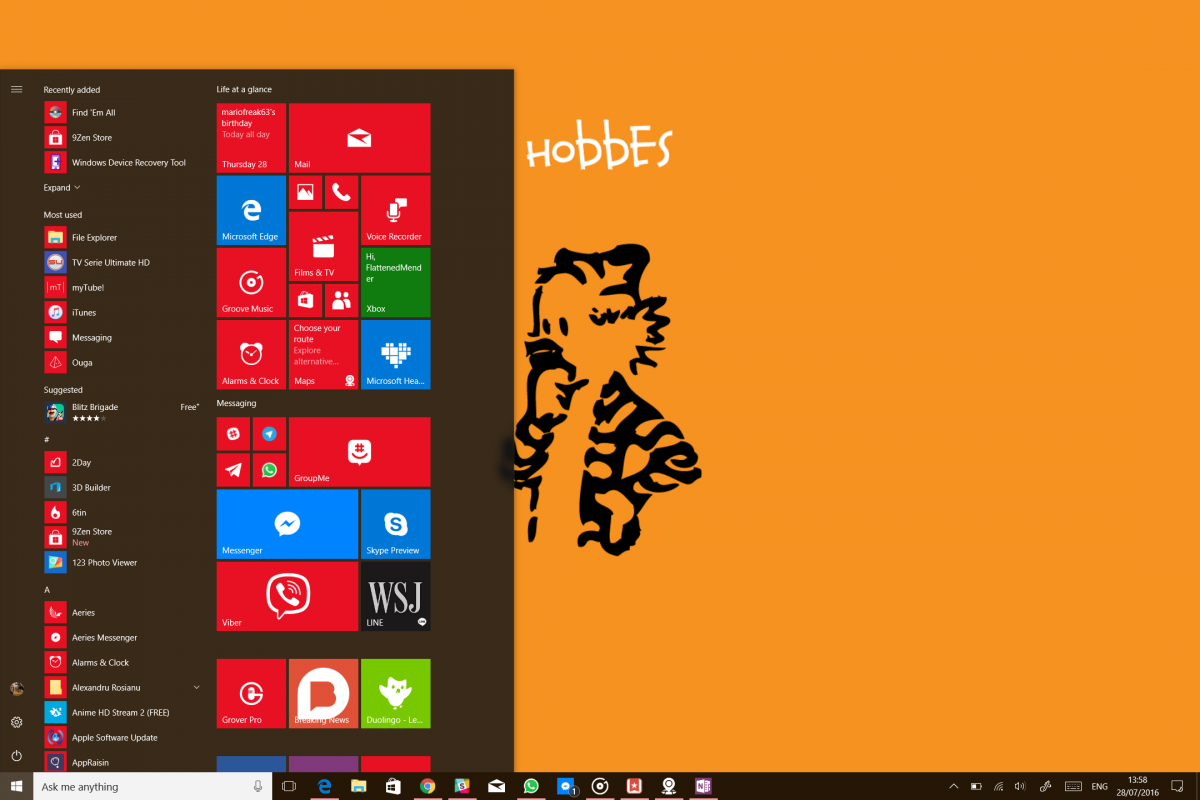 Windows 10 offers a variety of customisation options, letting users take their PC their own, with theming options available from the Creators Update and custom accent theme colours also present. Now, the Start Menu is an iconic part of Windows, being made up of both the pinned tiles area and the live tiles area. Now, while live tiles aren't for everyone, some prefer them on the desktop because of their large sizes, visual clarity and perhaps just for aesthetics. In the Windows 10 Anniversary Update, Microsoft upgraded the app list from a hidden by default component to an always visible component for users who'd prefer to ignore the pinned tiles are and stick to the app list area entirely.
Microsoft is all about choices, and the Windows 10 Creators Update includes a setting to let you hide your app list and stick to your pinned tiles only.
How to hide the app list in the start
Open the Windows 10 Settings app and navigate to personalisation options.
 Toggle "Show App List" to "off".
With this setting, you'll be able to hide your app list and focus almost entirely on the few apps and files you've pinned to your Start Screen.
Need any more Windows 10 customisation tips? Let us know in the comments below.