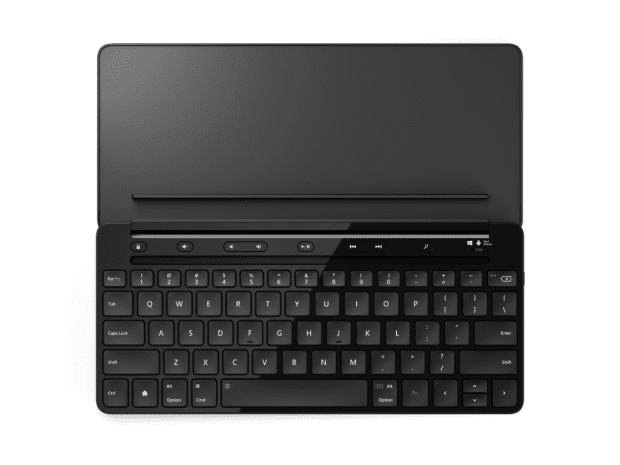 Microsoft has today announced a new  New Universal Mobile Keyboard that works with most operating systems, including  Windows, iOS And Android Tablets.
The keyboard features a physical switch that makes it easy to switch from iOS to Android to Windows, but of course does not include a Windows Phone button.
The reason is unfortunately simple – Windows Phone does not support the Bluetooth HID profile, something Microsoft inexplicable left out when they revised the Windows Phone Bluetooth Stack earlier this year.
With phablets becoming ever more popular and more and more people trying to be productive with their phones, dont our readers agree its about time Windows Phone supports Bluetooth keyboards?  Let us know below.