Microsoft rolled out a new update for Sticky Notes last night and it's a major update for the app. The latest update brings dark mode, the ability to sync notes between PCs and more. You can check out the changelog for the update below.
Sync (& backup) your notes across your Windows devices.
If you have a lot of notes, your desktop can get a bit crowded! We are introducing a new home for all your notes. You can choose which notes to stick to your desktop or tuck them away and find them again easily with search.
Before all the beautiful sunshine arrived, we channelled our dark energy into a dark themed note: Charcoal Note.
Crossing tasks off feel better than deleting them! Now you can style your note with the new formatting bar.
You may notice that Sticky Notes is performing a lot faster – that is completely on purpose.
We've applied so much polish that the app is starting to look like a shiny pony!
Drastic improvements on being more inclusive:

Using assistive technologies and Narrator.
Keyboard navigation.
Using mouse, touch, and pen.
High Contrast.
The latest update is available for Skip Ahead users right now and we decided to give it a try to see how well the new update worked.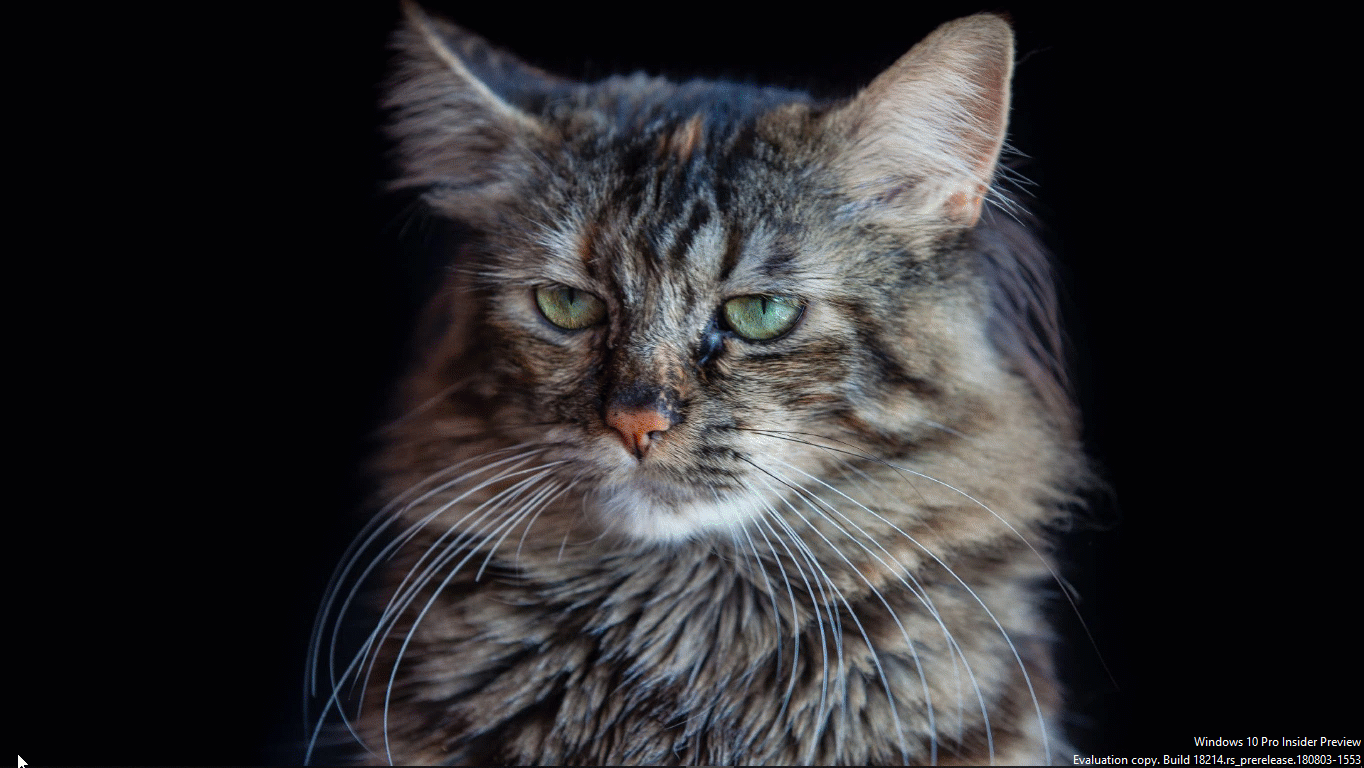 Once you download and install the latest update, the app will greet you with a small animation and ask for your Microsoft credentials. The app will require Microsoft credentials to sync notes between the devices but it's not mandatory. Microsoft gives an option to skip the sign-in part as well.
Once done, you will get two dialog boxes. On one dialog box, you will have all the Sticky notes and on the other, you will have an option to add a new one. This new feature will allow you to keep all the notes under one box instead of scattering them around on the desktop.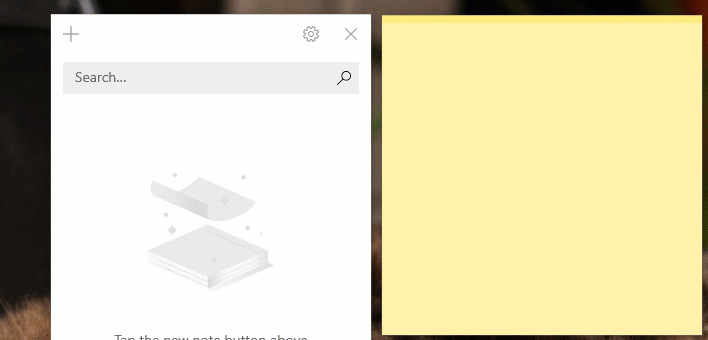 You can start typing the note and it will update and sync the notes at the same time. Unfortunately, right now Sticky Notes will only sync between Windows 10 devices but Microsoft has promised the support for syncing between Windows 10 and Android/iOS devices as well. If you have multiple notes then you can open them using home dialog which will save all your Sticky Notes in one place.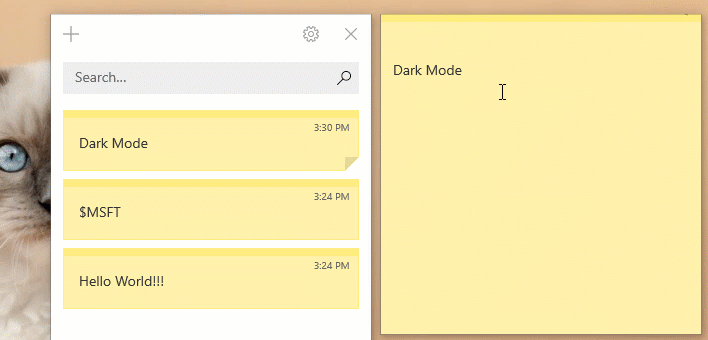 Next up is one of the most wanted features for Sticky Notes. Starting v3.0, Sticky Notes will support Dark mode and users can enable it directly from the app.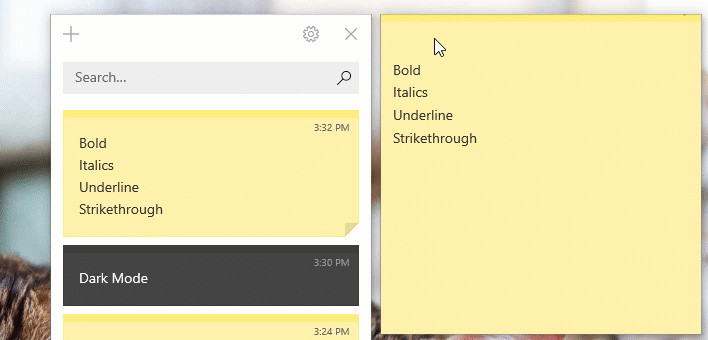 Microsoft has also added formatting tab to Sticky Notes so you can add Bold, Italics, Strikethrough and Bullet point to your notes.
These new features will allow you to be more productive with Sticky Notes. The new update is smooth and we didn't encounter any issues with the app itself. However, personally, I would love to see syncing between different platforms as it would be a lifesaver for me. Apart from that, the app works as intended and should be available for Fast Ring Insiders soon. For now, you need to be on Skip Ahead Ring to use the app.