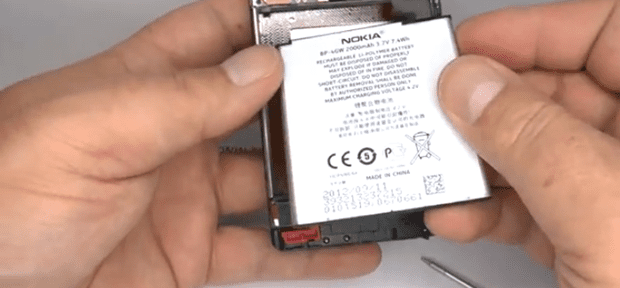 I am sure the vast majority of us are still fully within our Nokia Lumia 920 warranty period, but I know there are many adventurous souls who do not mind violating their warranty to get things done.
1800PocketPC has posted a guide to replacing the integrated battery on your Nokia Lumia 920.
To replace your battery you need:
Torx T2 T4 and T5 Screwdrivers ( you can get it on Amazon )
One small flat blade screwdriver
Plastic Knife
Tweezers
SIM Tray Removal Tool ( the one you got in the Nokia 920 box )
Glue
If you need the part like battery, back cover or anything else for that matter check out parts4repair.com, they have a dedicated Lumia 920 section. You could even change the colour of your Lumia 920 by using a different case.
See the essential disassemble video guide, which has been posted here previously, after the break.
Nokia Lumia 920 Disassembly & Assembly - Screen & Case Replacement