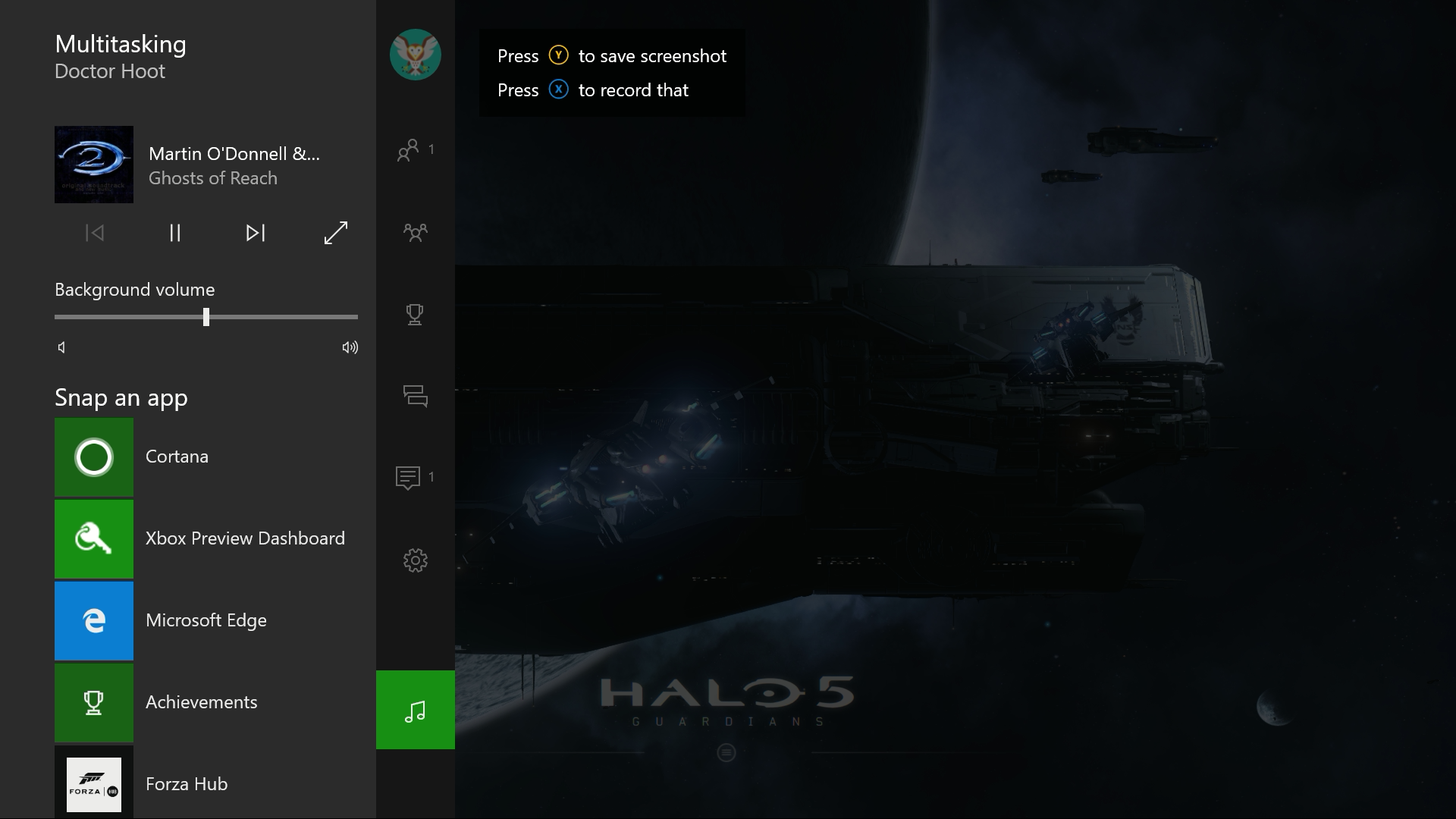 Microsoft recently released Xbox One Summer Update with support for background music. Music apps will now be able to play music in the background. In an app that supports background music, just start some music. You'll be able to switch to other apps and games while the music plays.
Today, Microsoft released their new Groove UWP app for Xbox Preview members which comes with support for background music. After starting your music: To play, pause, skip, and adjust music volume from anywhere, double-tap the Xbox button to open the guide, choose Multitasking, then select your music controls.
Not all music apps will support this background music feature. An updated Pandora app in the U.S. is coming soon with support for background music.
If you are not seeing an update for your existing Groove app on Xbox, uninstall it and download it again from Xbox Store to get this new UWP app.
Microsoft is now offering 3 extra months of free music to rock your world, adding up to 4 free months of tunes. Buy one month of Groove Music Pass, and the next three months are on the house. Groove Music has a massive library of more than 30 million songs, and lets you download the app to 4 devices thought only stream to one at a time, works on Windows, Windows Phone, iOS and Android and supports Sonos sound systems. The deal is only for a limited time and grab the deal from Microsoft here.