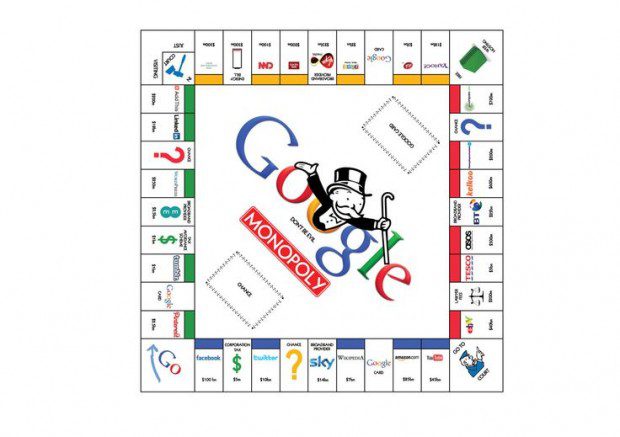 After energetically opposing EU antitrust actions Google has recently appeared to capitulate and has started to work to address the European Commission's antitrust authority's concern with the solutions they have demanded.
Google was fined a record 2.4 billion euro ($2.7 billion) in June this year for unfairly favouring their own shopping search product over natural search results and had until the end of September to offer a plan to the regulators on how it would modify its practices to stop further violation.
Bloomberg has now revealed that Google has decided to spin off their Google Shopping service as an independent entity. While still part of the company, the service will no longer be subsidized by Google's search ad business and will have to bid against other companies for the valuable ad slots Google has previously reserved for themselves at the head of the search results.
The service will now "operate separately and use its own revenues to bid for ads."
While UK shopping site Foundem, who made the original complaint in 2009, felt the solution did not go far enough,  if applied to the more pernicious issue of Google's Android monopoly it would actually be the perfect solution.
Besides the Google Shopping complaint, Google stands accused of anti-competitive practices with their Android smartphone operating system started from January 2011 such as requiring smartphone makers to pre-install Google Search and the Google Chrome browser in return for access to other Google apps, and barring the manufacturers from using rival versions of Android. Google is also accused of paying smartphone makers and mobile network operators to only install Google Search on their devices.
The EU competition commission is believed to be readying an even larger fine, possibly as soon as next month, for this, but will likely also require further remedies.
Some have suggested Google would have to spin off the Google Play store or at the very least give rival companies free access to it.
"If Google was forced to unbundle Google Play from its other Digital Life services, handset makers and operators would be free to set whatever they like by default potentially triggering a decline in the usage of Google's services," said Richard Windsor, an independent financial analyst who tracks competition among the biggest U.S. and Asian internet and mobile companies.
This would allow Microsoft, for example, to offer Bing Search and Cortana on a level playing field with Google's offerings, or for Microsoft to even release an Android phone with the Google Play Store, but all their own services.
Google's preparedness to spin of Google Shopping suggests this radical solution may be possible, though of course, Android is much more valuable to Google than the rather failed Google Shopping service.
Google should reveal their Shopping plans on the 28th September, the deadline for offering a definitive action to the European Commission. We will likely have to wait a bit longer to hear about the much more impactful Android decision, but a decision regarding this is also expected before the end of the year.
Via The Verge