Google Maps today announced two new features to help you better informed about your transit ride.
First, Google is announcing live traffic delays for buses. This feature will be available in the regions where real-time information is not available from local transit agencies. Google Maps will now alert you if your bus will be late, and also provide information like how long the delay will be, and more accurate travel times based on live traffic conditions along your route. You can also see exactly where the delays are on the map.
Second, Google Maps will offer transit crowdedness predictions. With this feature, you can see how crowded your bus, train or subway is likely to be based on past rides. Based on this information, you can plan your travel.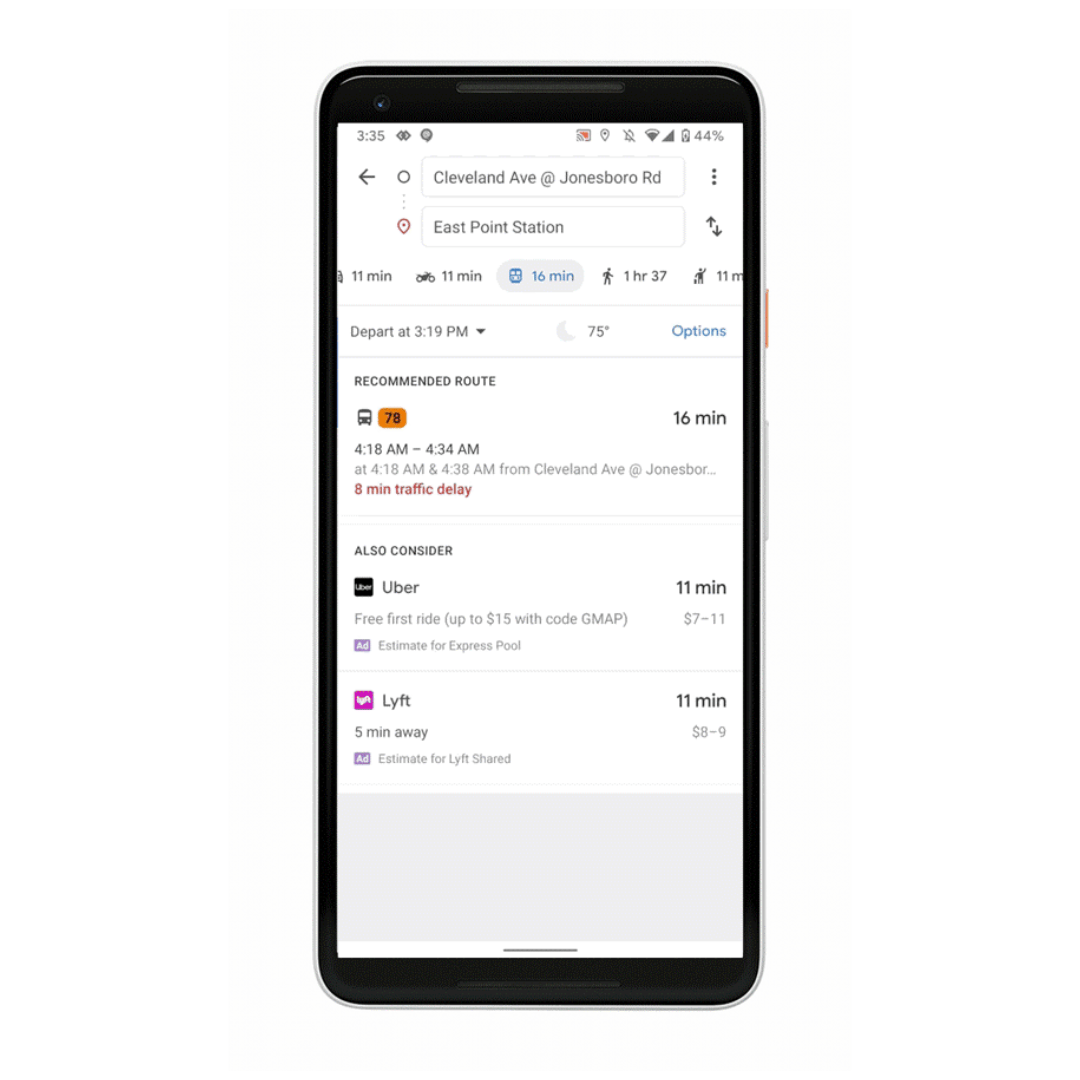 Google is now rolling out these features on Google Maps in nearly 200 cities around the globe on both Android and iOS.