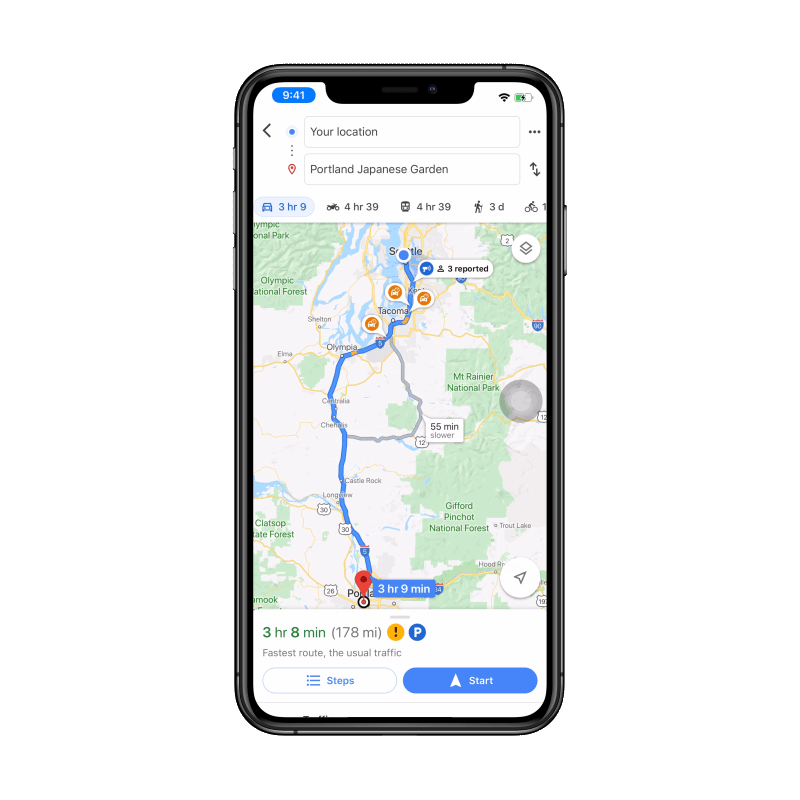 One of the main reasons people prefer Google Maps over other navigation apps is real-time information from the community. Google today announced new ways in Google Maps that will allow you to report driving incidents.
First, You can now report crashes, speed traps and traffic slowdowns right from your iPhone. Previously, it was only available on Android.
Second, you can now report four new types of incidents: construction, lane closures, disabled vehicles, and objects on the road (like debris). To report these types of incidents, you can just tap on the + sign and then on "Add a report." This feature will be rolling out to Android and iOS devices this week.
Source: Google