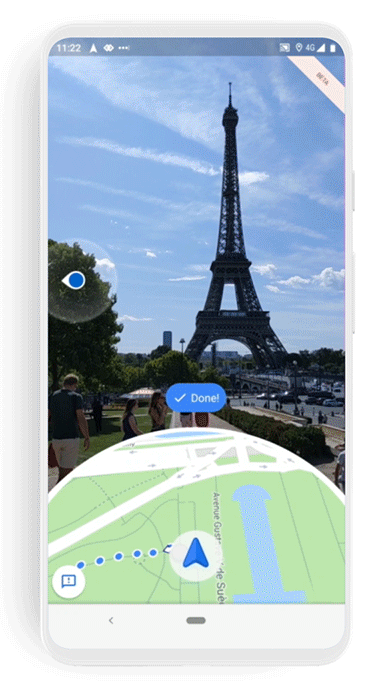 At Google I/O 2018, we had a first look at Google Maps AR feature. Google demonstrated how animated guides can help us in navigating the real world more easily. Early this year, Google started the roll-out of AR features to select users in the US.After testing the feature with Local Guides and Pixel community over the past few months, today, Google announced that it is expanding this Live View AR feature to Android and iOS devices that support ARCore and ARKit starting this week. When this feature is enabled, arrows and directions are placed in the real world to guide your way.
Google also announced the following new updates for Google Maps:
Now, you can use Google Maps to see all of your flight and hotel reservations in one place.
With Google Maps, you can quickly find restaurants tailored to your tastes with Your Match, see how long the wait is, and even book a reservation without ever leaving the app.
 If you've chosen to turn your Location History setting on, you can now use the updated version of Timeline to easily remember the places you visited. You'll also be able to see all of the places you went to in a country or a city, and even drill down to the categories of places you visited–including restaurants, shops, attractions, hotels and airports.
Source: Google