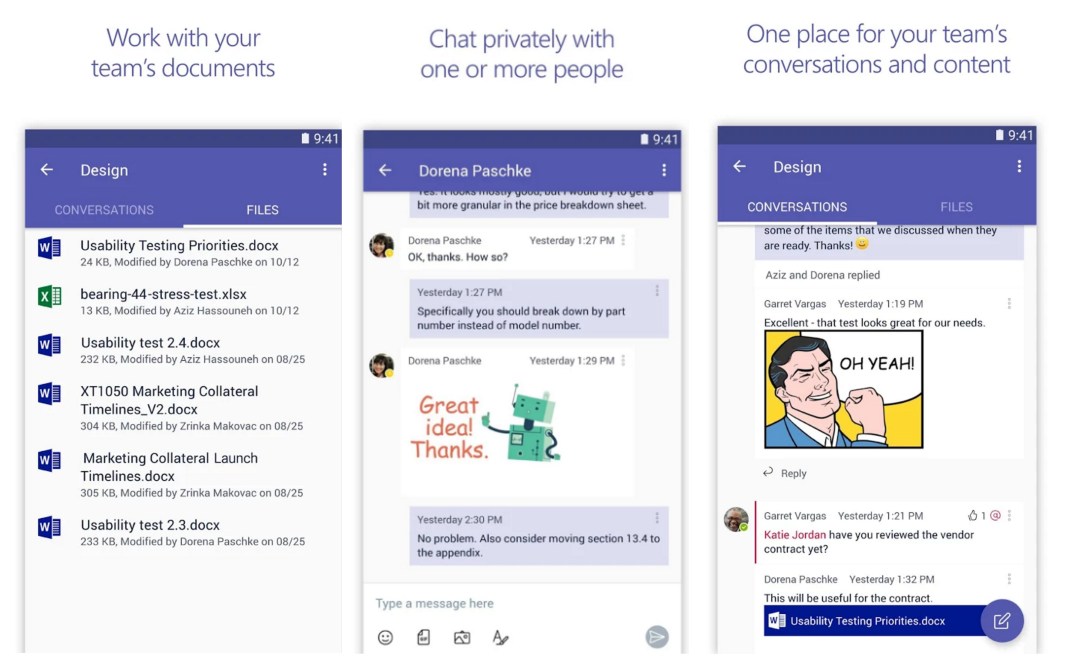 Microsoft Teams for Android is getting updated with a couple of new features this morning. Microsoft has rolled out a new update to the app on the Google Play Store that brings a couple of new features, including support for third-party cloud storage services. Microsoft actually announced this feature for Microsoft Teams on the desktop and web last week, but it's now heading to Android users as well. With support for third-party cloud storage services, users can share files from their Google Drive, Dropbox, or other services.
More importantly, the update brings the ability to share files in private conversations and group chats — something you would think will be here on day 1, but better late than never. Here's the full changelog:
Support for files from other cloud storage providers
Share files in private 1:1 and group chats
Reply to conversations from your notifications screen
Microsoft Teams app is now available in new languages including Norwegian and Thai.
If you are a Microsoft Teams user and have an Android phone, you can get the latest update from the Google Play Store here.