Google Chat huddles are now a thing? Well, apparently yes. You've guessed it right: it's similar to how it works on Slack. It's kind of like a copycat, even. 
Just recently, Google announced that they're adding huddles to Chat to "communicate in real time using quick-to-join audio and video conversations." The tech giant also promises that the feature will soon roll out for customer preview towards the end of 2023.
Honestly? It looks great. So, no more jumping on different tab to make a call.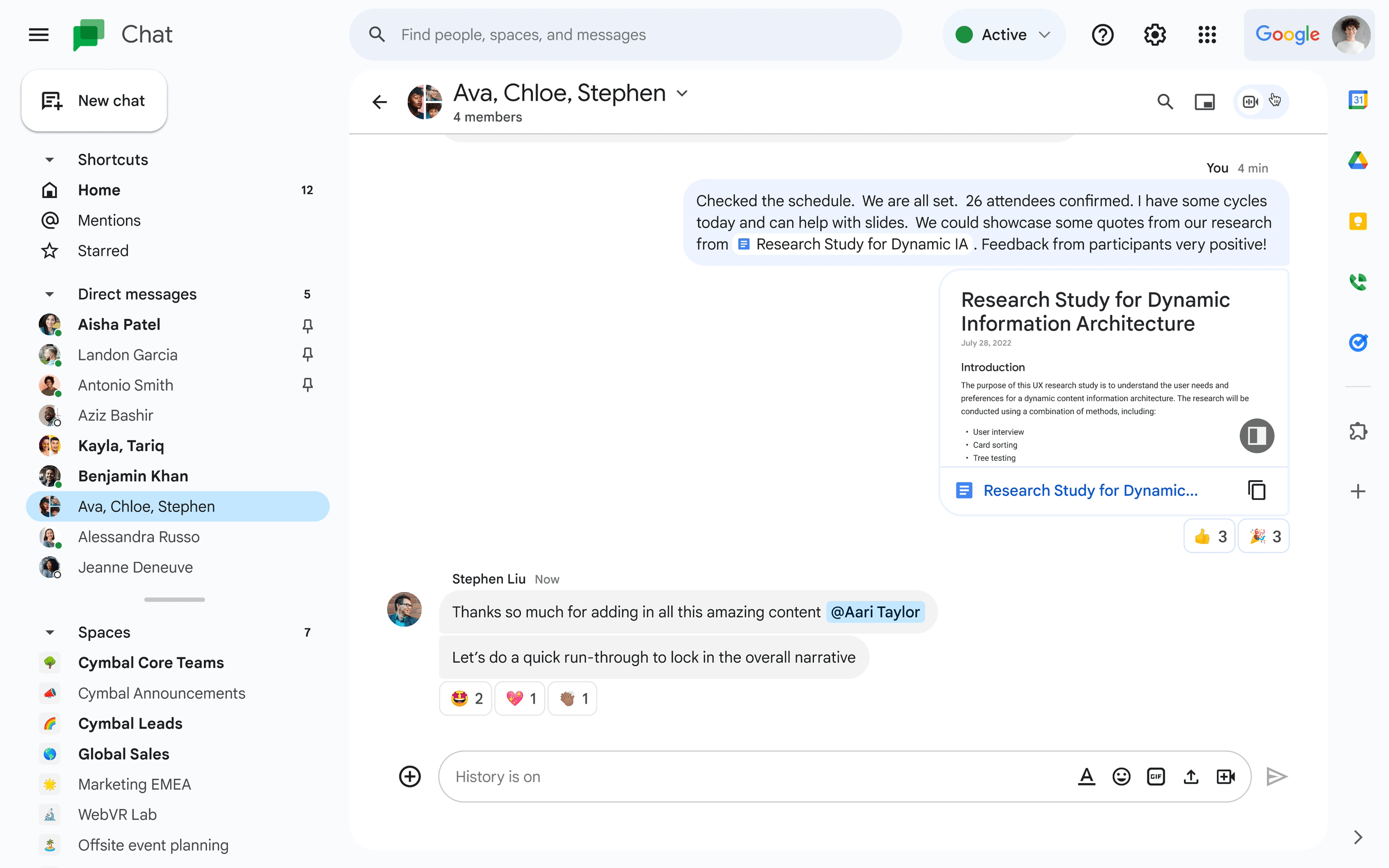 In addition to the new huddles feature, Google Chat is also getting several other improvements. These include a dedicated section for third-party apps in the conversation list, an updated Google Drive app, and the ability to create no-code, custom apps right in Chat through AppSheet.
In case you missed it, Google is coming at Microsoft Teams. Their new Duet AI tool, which costs the same as Windows Copilot for more cool features, will soon roll out for customer preview through the end of this year. It does wonder: you can summarize emails, messages, and meetings, draft a presentation, and even translate meetings in real-time. 
"Getting started is easy: if you have Workspace, you already have Google Chat. And if you don't have Workspace, you can explore the full set of capabilities, including the latest AI features in Google Chat, with a 14-day trial or by speaking with a Workspace customer specialist," says Google's Vamsee Jasti in the official announcement.
Sign up for Google Workspace here.