A dark theme is a feature users on multiple OSes have wanted ever since Windows phone debuted with its lovely dark UI, and before then,
Google was rumoured to be adopting a dark theme in Android P, but has recently backed down from the rumour, with only a  slight concession to dark themes in Android Oreo 8.1.
ChromeOS, on the other hand, might be seeing more of a dark theme.
ChromeUnboxed discovered a new feature in developer versions of the OS which allowed users to dark theme the system tray. In addition to the dark-themed shelf (taskbar) and app launcher, users of ChromeOS can now get a completely dark theme on their devices.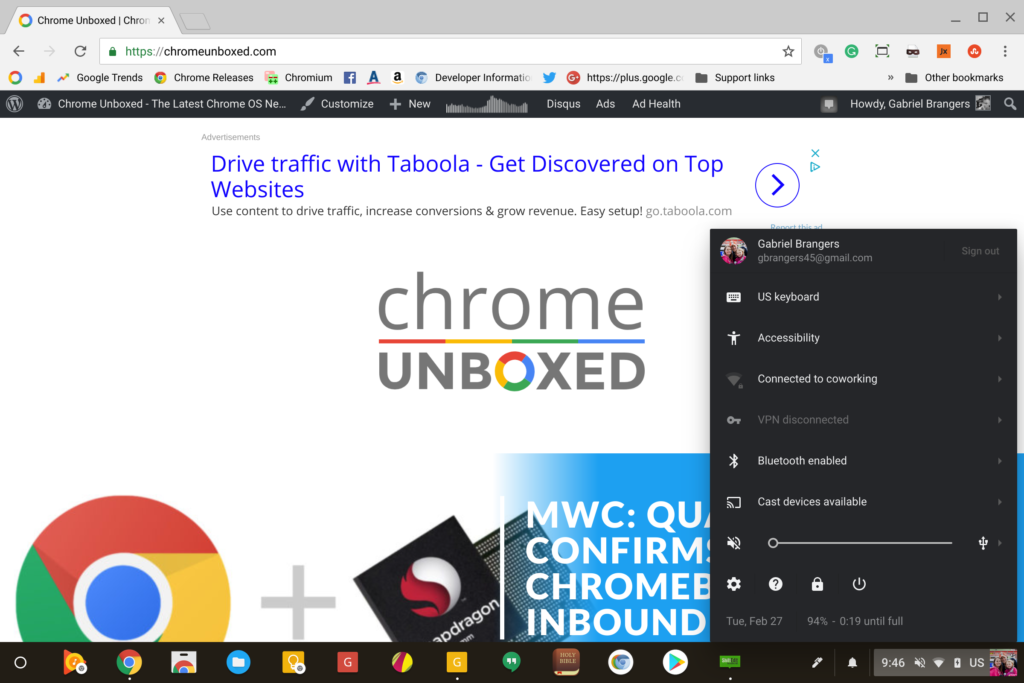 Google will probably be rolling out this change to users in the coming month.s as it continues building up its platform in preparation for the rise of PWAs.