Is Copilot the best AI companion out there? Help us find out by answering a couple of quick questions!
Google is making Android devices with large screens more productive, with a focus on Gmail attachments. The now-AI-powered Gmail will soon open attachments side-by-side with emails, making it easier to view and respond to messages with attachments.
The tech giant says in an announcement that the new feature will be available on all Android devices with large screens including tablets and foldable phones.
To use it, simply tap on a link or attachment in your email, and it will open on the right half of the screen. The email will remain visible on the left half of the screen, so you can easily refer to it as you work with the attachment.
Take a look at how it works below: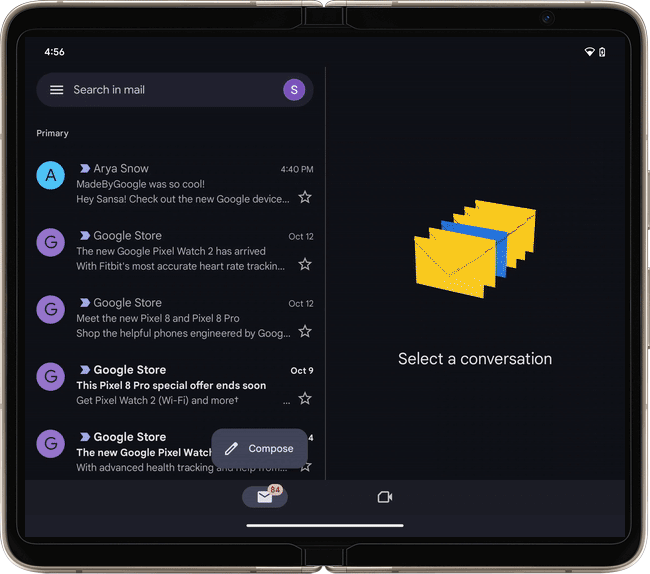 Besides this, there are also a few notable changes, especially for apps in big screens. Layouts have been improved on apps like Dropbox and Adobe Acrobat Reader.
Zoom's new foldable phone design makes hands-free meetings easier, with video in the top half and controls in the bottom.
Just like how it works on a desktop, Evernote, the popular note-taking application, now has a two-pane layout on large-screen devices.