Is Copilot the best AI companion out there? Help us find out by answering a couple of quick questions!
Google has released beta 2 of Android Q with two interesting features.  Available now for testing on the Pixel, Pixel XL, Pixel 2, Pixel 2 XL, Pixel 3, Pixel 3 XL, and the official Android Emulator, the new SDK includes an emulator to test a feature not available in any of these handsets, folding screens.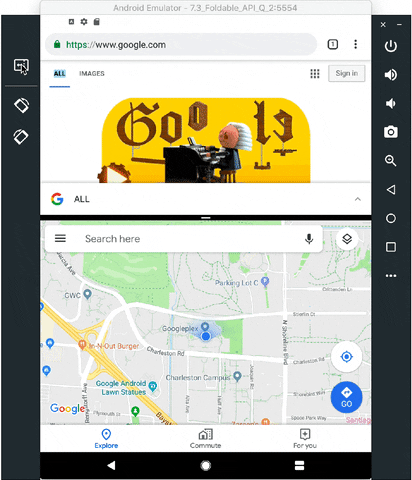 Developers are able to test their apps on two screen sizes,  7.3-inch (4.6-inch folded) and 8-inch (6.6-inch folded), corresponding to the Samsung Galaxy Fold and Huawei Mate X.
Given that those handsets both cost more than $2000, we are more likely to use the second feature regularly.
Bubbles is a standardised implementation of Facebook Messenger's floating heads  and is designed to "make interactions consistent, safeguard user privacy, reduce development time, and drive innovation."
They will help multi-tasking by giving quick access to functionality inside apps while in other apps, and are intended for messaging, ongoing tasks, and updates like arrival times or phone calls, and can offer quick access to notes, translations, or tasks.
Other new features include being able to specify the direction a microphone should listen to and changes to how storage permissions work.
Read all the details at Google here.
Via VentureBeat